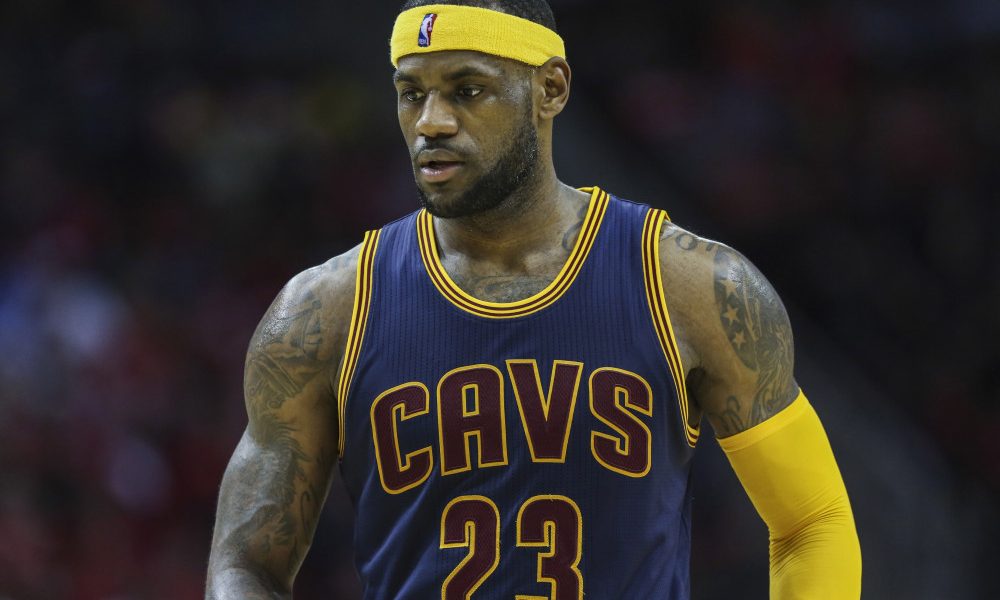 Mar 1, 2015; Houston, TX, USA; Cleveland Cavaliers forward LeBron James (23) reacts after a play during the third quarter against the Houston Rockets at Toyota Center. The Rockets defeated the Cavaliers 105-103. Mandatory Credit: Troy Taormina-USA TODAY Sports ORG XMIT: USATSI-187998 ORIG FILE ID: 20150301_lbm_at5_534.JPG
LeBron James has His Say on the NCAA
LeBron James has spoken out against the NCAA amid the findings of a federal investigation into the organization.
The report revealed a number of NCAA violations. According to Yahoo Sports, these include cash advances to players, as well as travel and entertainment expenses.
LeBron has been critical of many things lately, and he didn't hold back on the NCAA.
LeBron James (33), who joined the NBA straight after high school in 2003, called the NCAA 'corrupt' on Tuesday night.
"I don't know if there's any fixing the NCAA. I don't think there is," James said. "It's what's been going on for many, many, many, many years. I don't know how you can fix it. I don't see how you can fix it."
"Obviously, I've never been a part of it, so I don't know all the ins and outs about it. I do know what five-star athletes bring to a campus, both in basketball and football. I know how much these college coaches get paid, I know how much these colleges are gaining off these kids.
"I've always heard the narrative that they get a free education, but you guys are not bringing me on campus to get an education, you guys are bringing me on it to help you get to a Final Four or to a national championship, so it's just a weird thing.
"I'm not a fan of how the kids don't benefit from none of this, so it's kind of a fine line.
"We have to figure that out, but kids getting paid is nothing new under the sun. You all seen 'Blue Chips'? It's a real movie, seriously. … The NCAA is corrupt, we know that. Sorry, it's going to make headlines, but it's corrupt."
Want $250 to bet on the NBA?
Sign up here!
LeBron James highlighted the G league as an alternative in basketball education for young players. The G league was founded in 2001 and currently has 26 teams. Each team is also affiliated with an equivalent NBA franchise. Next season, there are plans to expand the G league to 27 teams.
"We have to shore up our G League, continue to expand our G League," James said.
"I just looked at it like the farm league, like in baseball. Or you look at pros overseas; some of those guys get signed at 14, but they get put into this farm system where they're able to grow and be around other professionals for three or four years. Then, when they're ready, they hit the national team, or when they're ready, they become a pro. So I think us, we have to kind of really figure that out, how we can do that."