NCAA Football Playoff Betting: Alabama Prop Bets
By Jonathan K.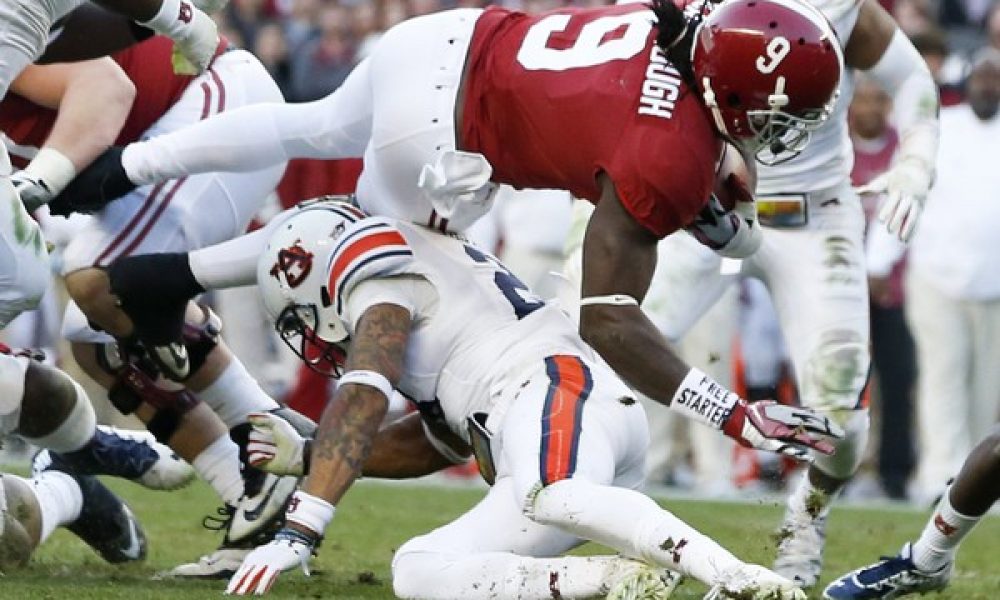 Pre Week 13, Alabama was the clear favorite to win the Championship, however, Alabama prop bets are different from what we expected.
The Tide failed to roll over Auburn in Week 13 and were defeated 26-14 in a game that Auburn firmly controlled.
Alabama are still among the top favorites, +400, coming in just behind Clemson and Oklahoma at +375.
Earlier in the week, Bovada released some props as to whether the Crimson Tide would qualify for the College Football Playoffs. Originally opening as an EVEN, 'Bama bettors have drove them to favorites at -140.
If Saturday is kind to Alabama they will certainly head into the playoffs. They do not play, but potential playoff rivals do and the likelihood of all those teams winning is low.
You can see full Alabama prop bets below.
Will Alabama Qualify for the CFP?
Yes -140 (Opened -115)
No +100 (Opened -115)
Will Auburn qualify for the CFP?
Yes -173 (Opened -120)
No +129(Opened -110)
Will Georgia qualify for the CFP?
Yes +130
No -160
Will Clemson qualify for the CFP?
Yes -650 (Opened -355)
No +450 (Opened +250)
Will Oklahoma qualify for the CFP?
Yes -500 (Opened -210)
No +350 (Opened +155)
Will Wisconsin qualify for the CFP?
Yes +264 (Opened +100)
No -344 (Opened -130)
Will Ohio State qualify for the CFP?
Yes +210 (Opened +180)
No -300 (Opened -250)
Which conference will win the CFP National Championship?
SEC +135
ACC +250
Big Ten +350
Big 12 +450