Nevada Upset by Utah State, Tempers Flare
By David A.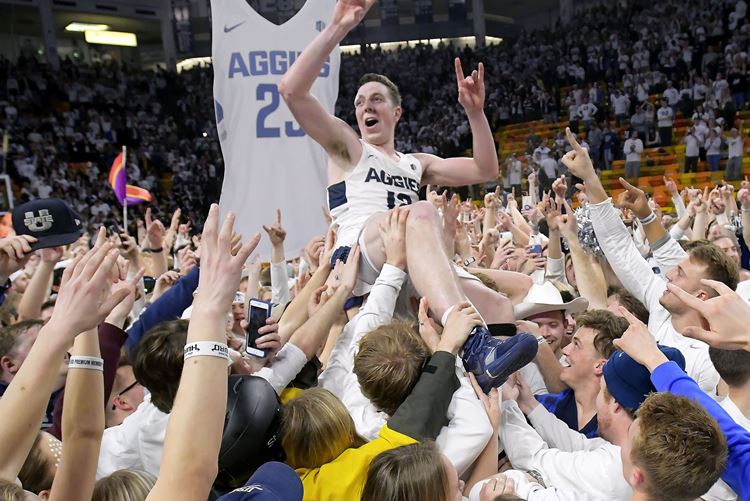 Police had to restrain Nevada Wolf Pack coach Eric Musselman following a tirade filled with expletives and Jordan Caroline, the Wolf Pack's high scoring forward punched the glass part of a case holding a fire extinguisher outside the team's locker room following Saturday's upset loss to Utah State that was played in Logan, Utah.
The Aggies upset No. 12 ranked Nevada 81-76 to move into first place by a half-game in the Mountain West Conference.
Following the final buzzer, Utah State fans charged onto the court in celebration as players for Nevada were ushered toward the hallway that led to their locker room.
Video that KUTV2 posted online showed an upset Caroline punching the glass part of a case holding a fire extinguisher as well as yelling. Caroline then was held back from returning up the hallway toward the court.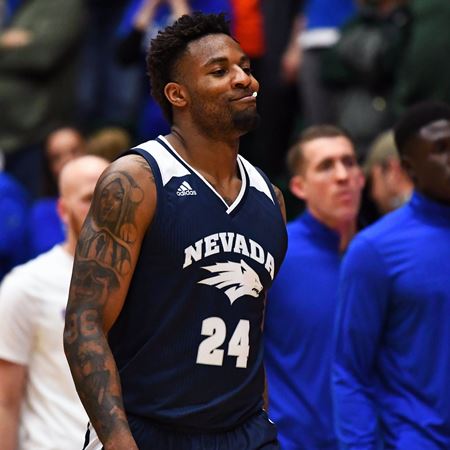 Coach Musselman and other members of his Nevada staff were then heard on the video yelling at police while alleging that their players had been touched by fans as they left the basketball court and that an assistant coach of Utah State had used profanity toward the Wolf Pack players following the game.
Coaches and players for Nevada were not made available to any members of the media following Saturday's game and a spokesperson for Nevada said the school was working with officials from Utah State and the Mountain West Conference to gather additional information about what took place in Logan.
The athletic director at Utah State John Hartwell said he was working with the MWC to help determine what caused the incidents and any potential repercussions.
Hartwell added that he had spoken to a senior associate commissioner of the MWC who was at the game and the deputy AD of Nevada who also attended the game.
The Utah State AD said he also spoke on the phone with Doug Knuth the Nevada AD and would gather more information including any surveillance videos of what took place.