Denver Broncos should be miffed with Joe Flacco's comments
By Matt Verderame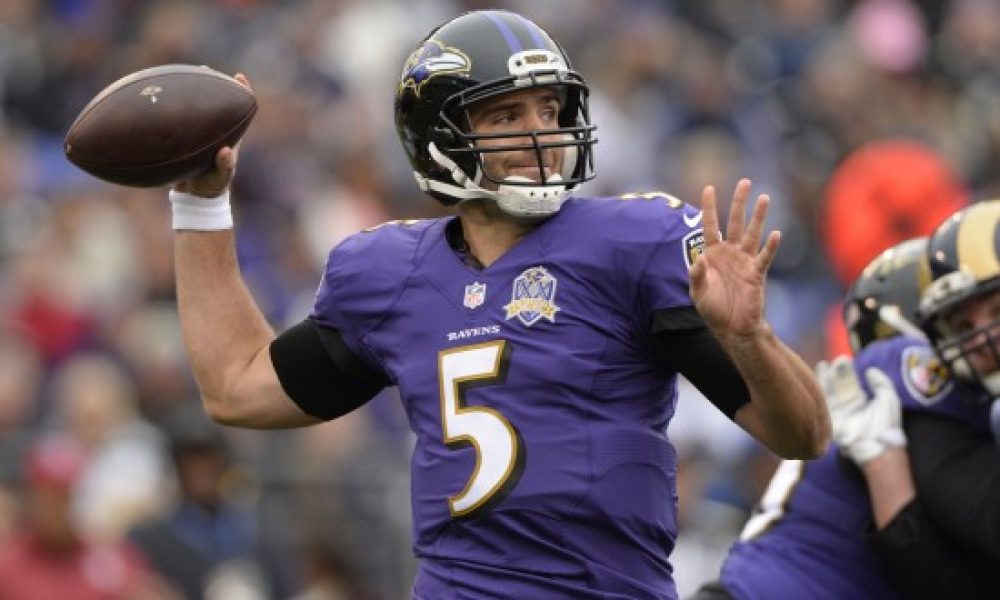 The Denver Broncos have a brand new rookie quarterback. Joe Flacco doesn't have to mentor Drew Lock, but his hesitance to do so is telling. It's telling because Flacco is no longer the young franchise quarterback in the prime of his career, but the aging veteran who is a mere placeholder.
Maybe Flacco can't deal with that reality. Maybe the Denver Broncos sold him the proverbial bill of goods when they acquired him from the Baltimore Ravens in March. Regardless, Flacco either believes he's still the main man, or he's very threatened by the second-round rookie behind him.
Want $250 to bet on NFL futures?
Sign up now!
When asked on Monday about whether he would mentor Lock, Flacco didn't have to say he was going to be a caddy for the kid. He just didn't have to say this:
"I got so many things to worry about," Flacco told reporters. "I'm trying to go out there and play good football. I'm trying to go out there and play the best football of my life. As far as a time constraint and all stuff, I'm not worried about developing guys or any of that. That is what it is, and like I said, I hope he does develop. But I don't look at that as my job. My job is to go win football games for this football team."
It should be said that Flacco isn't wrong in anything above. His job is to win games, not be a teacher. He has a ton on his plate joining a new team. He's fighting for a job.
Still, this is a game that requires the older veterans help out the younger kids. Good teams see that in the locker room. Great ones require it.
For an example of why mentoring at the games most important position matters, look no further than Denver's biggest rival, the Kansas City Chiefs. With Alex Smith under contract for two more seasons, the Chiefs moved up 17 spots in the first round to choose Patrick Mahomes with the No. 10 overall pick in the 2017 draft. Mahomes sat the first 16 weeks of his rookie year behind Smith, who was consistently open about his willingness to tutor Mahomes and help him master the playbook.
While it would be foolish to suggest Mahomes' MVP season is solely because Smith was a gracious veteran, it would be equally foolish to suggest Smith's wisdom had nothing to do with it.
In Denver, Flacco needs to understand his role. He's 34 years old. He's no longer a quality starter, and hasn't been for some time. The Broncos are paying him $18.5 million this year.
Help the kid, Joe, because he's going to be there long after you.