Kevin Durant to Miss Game 1 of NBA Western Conference Finals
By David A.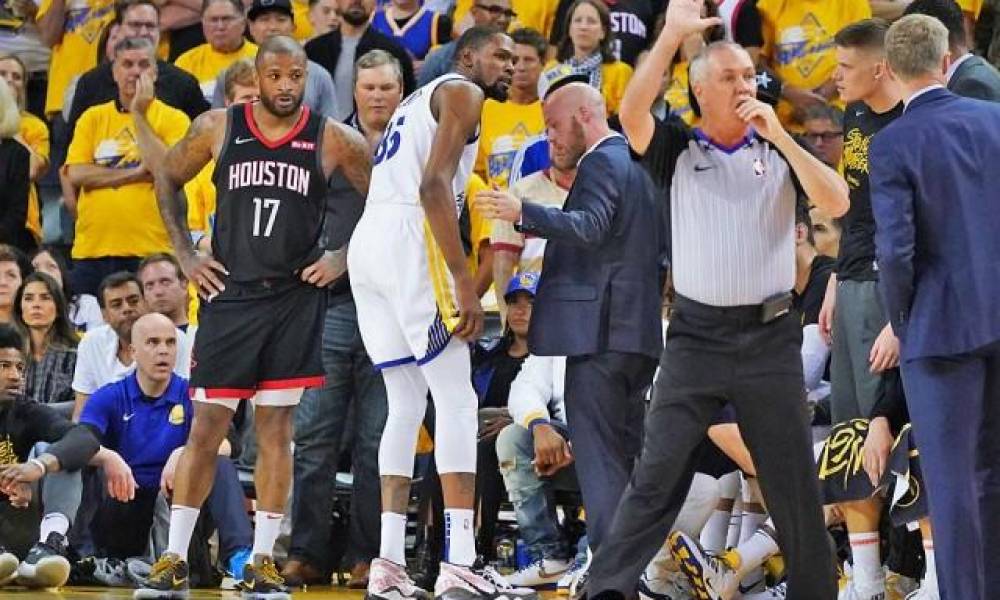 Due to a strained calf muscle in his right leg, Golden State Warriors star forward Kevin Durant will miss Game 1 of the NBA Western Conference Finals. The game against the Portland Trail Blazers will be played on May 14 at Oracle Arena in Oakland, California.
Warriors head coach Steven Kerr said that the absence of Kevin Durant would likely not be limited to Game 1. This is because the Warriors star continues recovering from his injury. Kerr said Durant has not yet stepped on the court. Adding that this type of injury is open-ended when dealing with a recovery time frame.
Kerr added that Durant continues to have pain. As well as that, another update on Durant's status would be released by the team on Thursday.
Want $250 to bet on the NBA Conference Finals?
Sign up today!
Kevin Durant was injured last Wednesday. The incident occurred during the third quarter of the Warriors win over Houston in Game 5 of the Western Conference semifinals. Initially personnel for Golden State were concerned the injury was to Durant's Achilles. However, on Thursday an MRI confirmed it was a calf strain.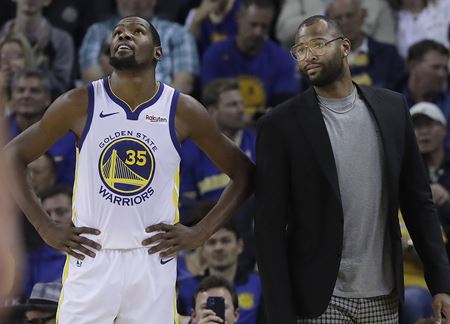 Kerr told the media as well that DeMarcus Cousins is not likely to play during the conference finals because he is still rehabbing his left quad that he torn during the first round of the playoff.
Kerr added that the team was preparing for the conference finals with the thought of not having Durant or Cousins available.
Golden State is hopeful both players return sooner than later. Meanwhile, the players know, at least in the case of Durant, they will likely be without him for a minimum of a few more games.
Stephen Curry said he knows from experience how it is trying to recover from injury. He added that the team will be ready for Durant when he is ready to play.