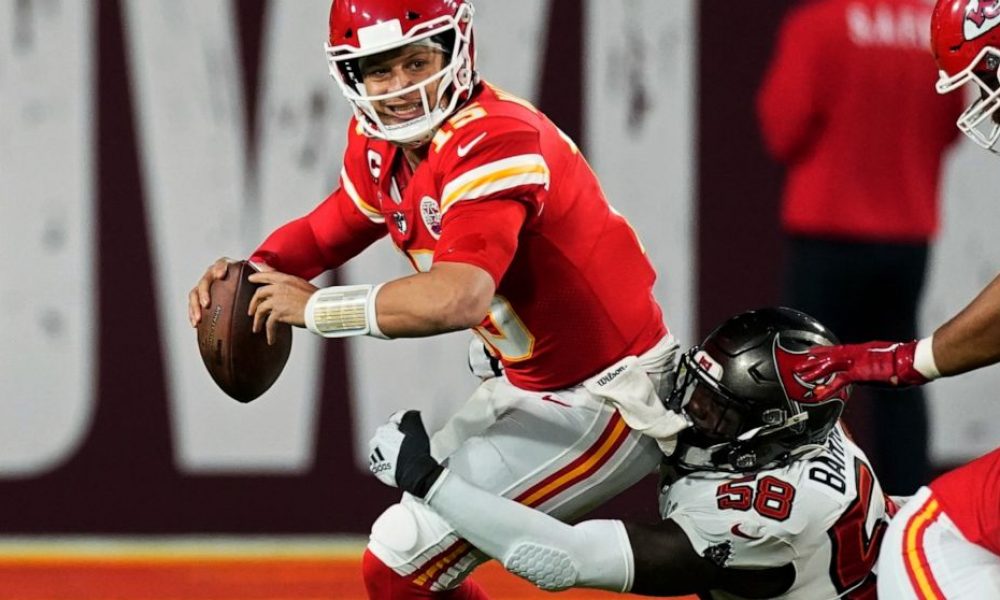 Chiefs superstar QB Patrick Mahomes cares about legacy more than money
Since Patrick Mahomes secured his record-breaking 10-year, $503 million extension with the Kansas City Chiefs, many other quarterbacks have garnered significant contracts.
Mahomes hasn't looked back, voicing that his sole focus is on leading the Chiefs' toward more Super Bowl contention.
"I've always said I worry about legacy and winning rings more than making money at this moment," Mahomes said via ESPN. "We see what's going on around the league, but at the same time, I'll never do anything that's going to hurt us from keeping the great players around me. So it's kind of teetering around that line."
Want $250 to bet on NBA futures?
The likes of Jalen Hurts, Russell Wilson, Kyler Murray, Deshaun Watson and Lamar Jackson have surpassed him for higher annual salaries.
Although Chief general manager Brett Veach voiced that the franchise will sweeten the star quarterback's deal, the two-time Super Bowl champion wants to avoid financially binding the team from building a strong roster around him.
"You just want to do whatever to not hurt other quarterbacks [financially]," Mahomes said. "Whenever their contracts come up, you want to keep the bar pushing [higher].

"It's not about being the highest-paid guy; it's not about making a ton of money. I've made enough money where I'll be set for the rest of my life. But at the same time, you got to find that line where you're making a good amount of money but you're still keeping a lot of great players around you so you can win these Super Bowls and you're able to compete in these games."
Beyond that, Mahomes has the opportunity to build a legacy ahead that could cement him as arguably the greatest of all time.