Danny Ainge Unaware He Gave Away Who Celtics Were Drafting
By David A.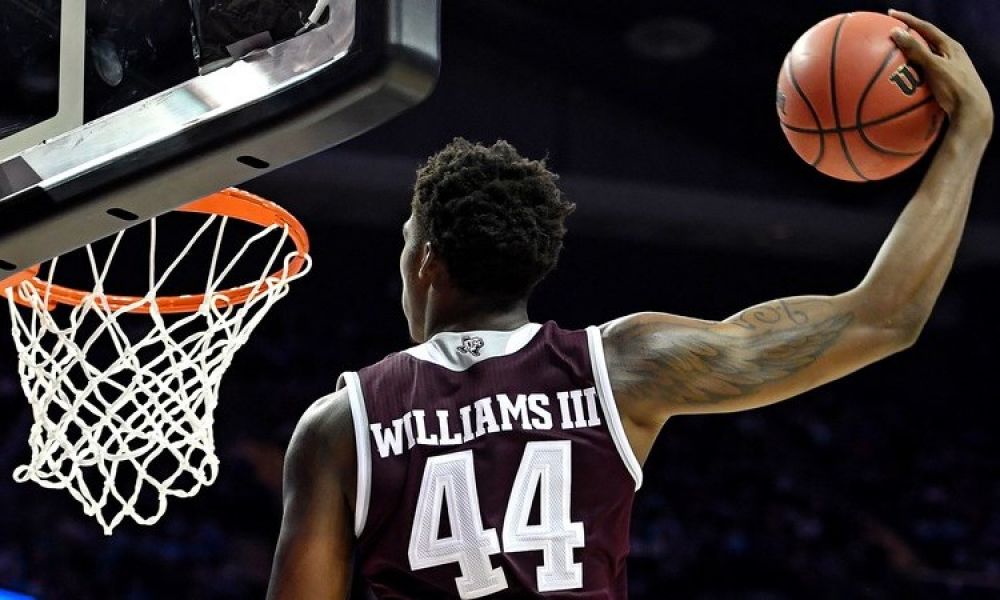 Boston Celtics president of basketball operations Danny Ainge tipped the first round selection of the team unknowingly. He did this when the team's point guard Terry Rozier spoke to him on the phone during a webcast.
Rozier was on an online show about the draft for Bleacher Report. He was requested to predict who the Celtics would choose with their No. 27 pick. Rozier, instead of saying who, FaceTimed Ainge. Ainge was at the practice facility of the Celtics and eventually told Rozier the team was picking Robert Williams from Texas A&M.
Danny Ainge jokingly said the team had to draft another point guard. Then Rozier, who started for Boston during Kyrie Irving's injury in the postseason, first asked about the Celtics selection. When pressed for who the actual pick was, Ainge said it would be Bob Williams. Although he added the team was looking over the medical stuff.
Following the draft on Thursday, Ainge admitted that he was not aware Rozier had been calling from a live broadcast. Ainge added that he was joking with Rozier about drafting a point guard. He claimed did not have any idea he was live. Ainge thought that Rozier was FaceTiming and did not consider it was a live show Rozier was on.
The former Celtics guard went on to say the organization is very excited about drafting William. Adding they felt he was the best available player and that he will be a great fit for the team.
Ainge as well as Boston head coach Brad Stevens were excited that Williams, once projected to be a lottery pick, had slipped to where they could draft him at No. 27.
Ainge said that the team liked Williams during the draft process due to the big man from the Aggies being a rebounder and rim protector and a player who is able to play above the rim at both ends of the court.
Want $250 to bet on NBA Futures?
That makes him important to the team, added Ainge, since they do not have a lot of that currently on the roster, making his abilities to rebound and protect the rim as well as run the floor an asset to the team.
Despite Williams at one time being projected to go in the lottery, he was not at the draft festivities electing to instead host his own draft party with family in Louisiana. When news of his selection was announced at the restaurant where his party was being held, the place erupted in celebration.