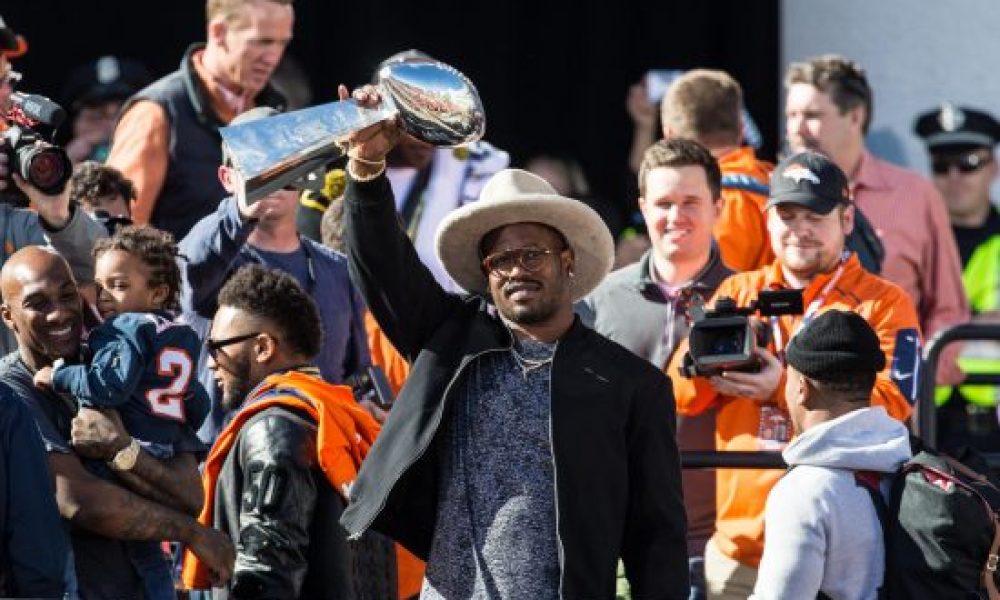 Isaiah J. Downing-USA TODAY Sports
Denver Broncos Reach Out To Von Miller To Reignite Contract Talks
The reigning Super Bowl champion Denver Broncos have gone through some drastic changes during the NFL offseason. The AFC heavyweights have lost future Hall of Famer Peyton Manning to retirement and let backup quarterback Brock Osweiler leave to sign with the Houston Texans.
If John Elway and company don't start to see eye-to-eye with Super Bowl MVP Von Miller in contract talks, they could end up losing their best player on the defensive side of the football. Although Miller wasn't happy with previous talks of a new contract with the Broncos, the two sides might be working on a new deal with 10 days left before the deadline, according to Chris Wesseling of NFL.com:
The Denver Broncos and Super Bowl MVP Von Miller are talking contract again, with just 10 days to go before the July 15 deadline for franchise players to sign long-term deals.
As Wesseling points out, the two sides must come to an accord before the deadline, or Miller may not play a single down during the 2016 NFL season:
If the two sides fail to reach an agreement by the collective bargaining agreement's July 15 deadline, Miller's options are to hold out or play the 2016 season on the $14.129 million franchise tag.
Obviously, the Broncos are eager to get something done with the team reaching out over this past weekend. The problem is Miller's demands haven't been met, and it remains to be seen if they ever will with the way things are going.
It seems as though it'll be the first side to blink that comes out on top in this situation. Miller has insisted he doesn't want to play for another team meaning he intends to get a deal done, but if contract talks fall apart, this time, there's no telling how long Miller will hold out before wanting to head elsewhere.