Jamaal Charles officially retires with Kansas City Chiefs
By Matt Verderame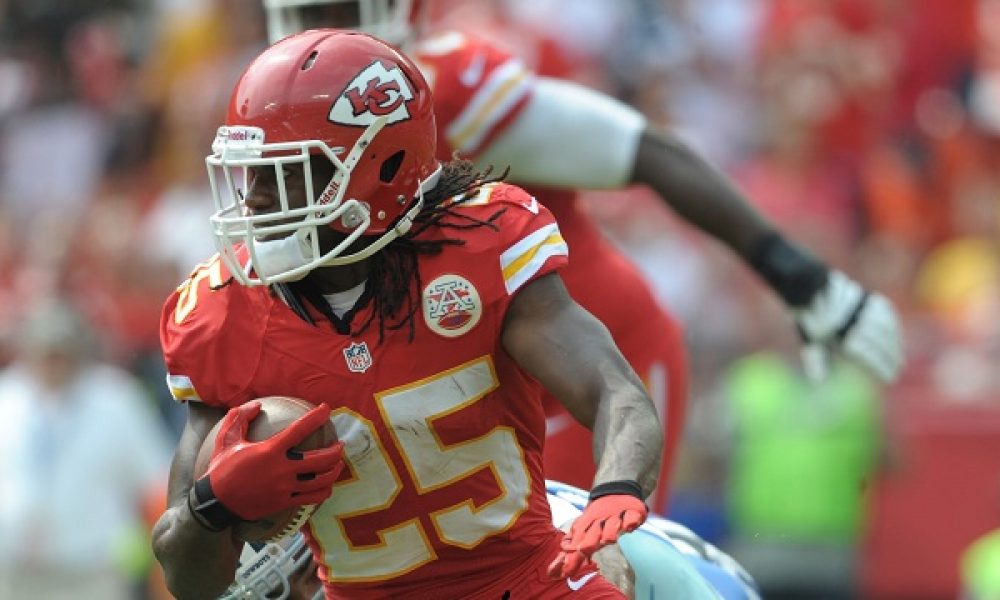 Jamaal Charles will never be remembered in the same breath as Emmitt Smith, Barry Sanders and LaDainian Tomlinson. He may never find his way to Canton. Truth is, his talent was every bit deserving of being in that conversation, and certainly being in the Hall.
On Wednesday, Jamaal Charles retired from the National Football League on a one-day contract with the Kansas City Chiefs. He came into the NFL as an unheralded third-round pick from the University of Texas, plucked by the Chiefs. A rookie in 2008, Charles burst onto the scene in 2009.
After being a healthy inactive Week 2 of that season, Charles took over at the midway point as the starting running back for Larry Johnson. He rarely looked back afterwards, and only for the defenders helplessly giving chase.
Want $250 to bet on NFL futures?
Sign up now!
Jamaal Charles is one of the greatest running backs in NFL history. If not for a pair of torn ACLs and being largely stuck with lousy teams in Kansas City, he would absolutely be getting a gold jacket before the end of the next decade. All told, Charles rushed for 7,563 yards on a league-record 5.4 yards per carry. He also adds another 2,593 reviving yards and scored 65 total touchdowns.
The four-time Pro Bowler and two-time All-Pro was electric during his peak. In the five seasons between 2009-14 (save the 2011 season, when he tore his ACL in Week 2), Charles totaled 1,120, 1,467, 1,509, 1,287 and 1,033 rushing yards. His YPA during that span was 5.9, 6.4, 5.3, 5.0 and 5.0. That stretch is easily the case for him to be enshrined in Canton one day.
In fact, pick any great running back. Barry Sanders played 10 seasons and had five over 5.0 YPA, never having three consecutive such campaigns. Emmitt Smith played 15 years and eclipsed that mark once. Jim Brown, the undisputed GOAT of running backs, also eclipsed that threshold five times, finishing his career with three such seasons consecutively.
Point is, Charles was every bit the force on a per carry basis as those players. He was an artist with the ball in his hands and his feet churning up turf. For much of his career, the best player beside him on Kansas City's offense was Dwayne Bowe. The quarterback was mostly Matt Cassel. Charles saw stacked boxes every week, and nobody had an answer.
Unquestionably, Charles will forever be beloved in Kansas City. The Chiefs will honor him soon with a halftime ceremony that sees his name go into the Ring of Honor. There will be calls for him to reach higher glory, and maybe he gets there. But to worry about that misses the point.
Charles was phenomenal, even if somewhat fleeting. He was worth the price of admission on a team rarely described as such. In short, he was brilliant, and the game was better for having had his talents.