NFL uniforms: Top 5 looks of today
By Matt Verderame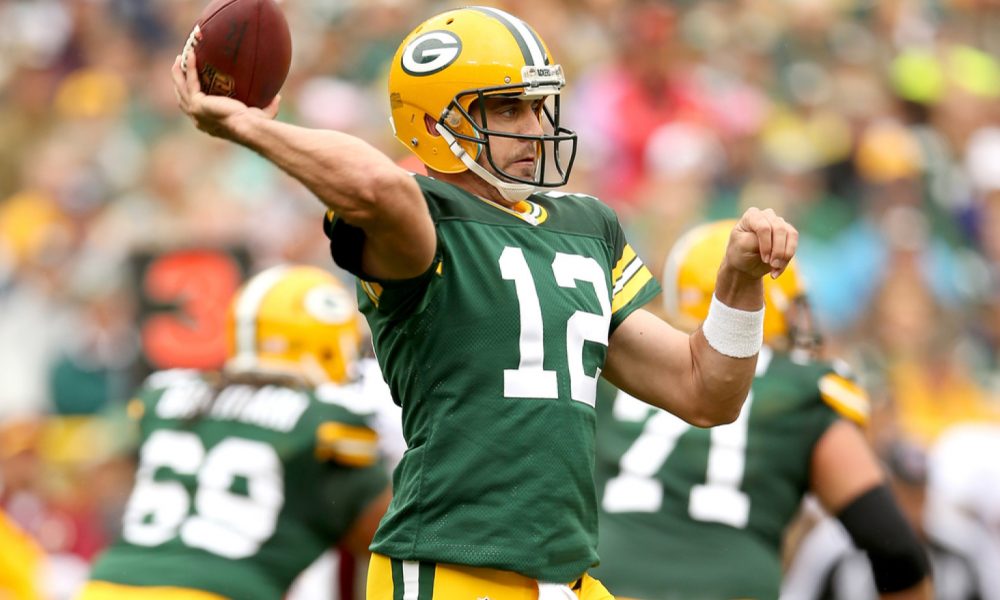 With the Los Angeles Rams, Atlanta Falcons, Los Angeles Chargers, Tampa Bay Buccaneers, Cleveland Browns and New England Patriots all changing their NFL uniforms this offseason, it's time to look at five teams who have the best NFL uniforms.
These franchises have the best NFL uniforms in the league.
5. Kansas City Chiefs
The reigning Super Bowl champs have long had one of the best looks in the NFL. Much like the rest of the teams on this list, the combination of helmet and jersey is timeless, with the Chiefs sporting an interlocking KC within arrowheads on either side of a plain red helmet. There's nothing special about the gold and white trim, but there's something to be said about clean lines. The Chiefs have been smart not to change over the past 60 years.
Want $250 to bet on NFL futures?
Sign up today!
4. Dallas Cowboys
The Cowboys and their fans likely feel they should be higher on the list. So why aren't they? Well, they only wear their white uniforms by choice, while the other teams have multiple fantastic combinations. Dallas is another team that has largely looked the same since being born into the NFL as an expansion franchise in 1960. The star on the helmet is iconic, the sliver pants and blue numbers on white jerseys looking dapper as well.
3. Pittsburgh Steelers
The black and gold is an awesome look. Whether we're talking about Mike Webster, Jack Lambert, Terry Bradshaw and Franco Harris, or Ben Roehthlisberger, Hines Ward, Jerome Bettis and Troy Polamalu, the same imagery can be applied. The Rooney Family hasn't changed much since the 1960s, and there's no reason to. You also have to love Pittsburgh being the only team with its logo on only one side of the helmet. Fun story behind that.
2. Las Vegas Raiders
The silver and black. Late owner Al Davis loved those colors and wore them often on track suits at games. The Raiders are one of the strongest brands in global sports, chiefly because of their colors and the logo on the helmet. Few teams have ever been able to capture fans with their look like the Raiders have over the past 60 years.
1. Green Bay Packers
Green Bay has enjoyed the same look since the Vince Lombardi glory years in the early 1960s, and why not? The Packers have a beautiful combination of green and yellow, sporting some of the best uniforms in North American sport. If they're smart, they'll never change a thing.