Oakland Raiders Unwanted in Bay Area
By Connor Lynch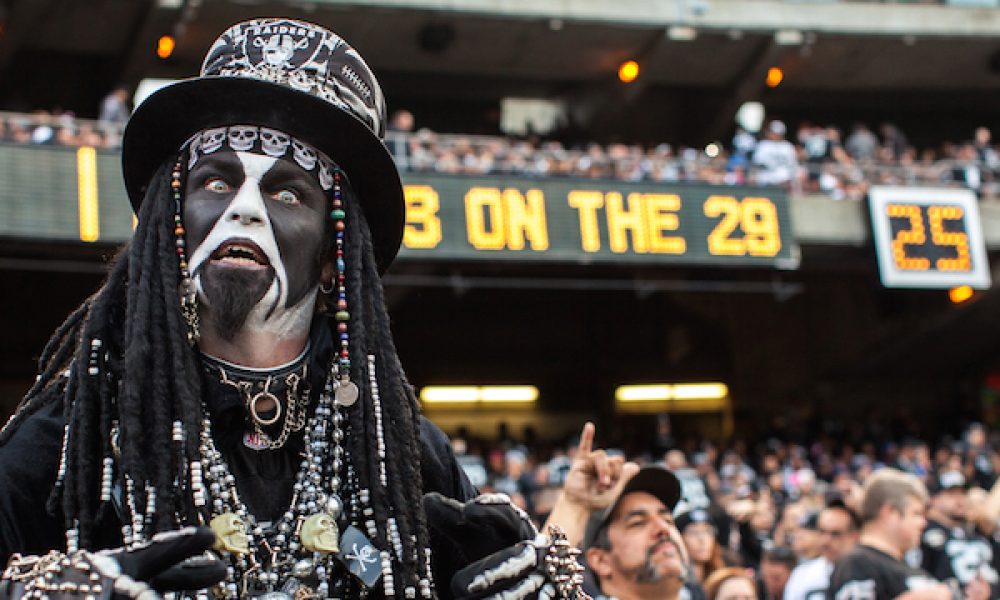 It's uncertain times for the Oakland Raiders, as they face the prospect of a 2019 without a permanent home stadium.
During the period before moving the franchise to Paradise, Nevada, the Oakland Raiders hope to remain in the Bay Area. They would have continued to play in their traditional home, the Oakland-Alameda County Coliseum. However, the City of Oakland sued the Raiders in December 2018 for damages relating to their 2020 Las Vegas relocation.
As well as that, the Oakland-Alameda County Coliseum is thought of as one of the worst stadiums in the NFL. Failed efforts to upgrade the stadium were the reason behind the decision to relocate the franchise to Nevada.
Want $250 to bet on NFL futures?
Raiders owner Mark Davis remains positive, though, and reiterated his desire to remain in the Bay area for 2019.
"I'm not frustrated," Davis said.
"I've said from the beginning, my biggest concern is our fans, and it's my hope and preference to remain in the Bay Area (in 2019) for them. The fans have always been first in my heart. We do have other options, but the hope is to remain in the Bay Area next season until we move to Las Vegas in 2020, which I remain very excited about."
As is usually the case when a franchise relocates, it is the fans with the most to lose. It is something the Raiders organization is aware of, as outlined by offensive lineman Donald Penn.
"We deserve to send [the fans] off right," said Penn.
"We didn't have a good year last year and we want to come back this year and send the fans off right. Wherever it is (we play), I hope it's in the Bay Area, even if it's somewhere where the fans have to commute, as long as they can get there, I just want it to be in the Bay Area.
Another option is Oracle Park, the home of the San Francisco Giants. However, the 49ers wouldn't be willing to allow that. Apart from that, there's the choice of playing at Levi's Stadium in Santa Clara as tenants of the 49ers.
The Oakland Raiders will become the Las Vegas Raiders at the beginning of the 2020 season. In Nevada, they will play at the Las Vegas Stadium.