Oakland Raiders compelled to go great guns in free agency
By Matt Verderame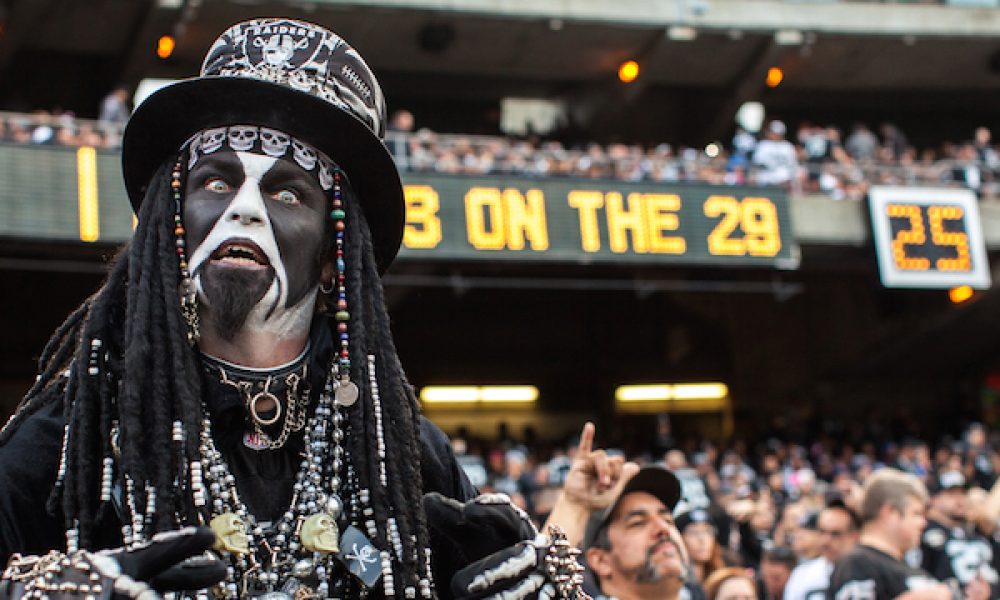 The Oakland Raiders appeared to be rebuilding. After trading for and then paying Antonio Brown, that no longer appears to be the case.
On Sunday morning, the Oakland Raiders sent third and fifth-round draft picks to the Pittsburgh Steelers in exchange for Brown. Brown, who turns 31 years old in July, was given a new contract that includes $30 million guaranteed. His performance shows no signs of decay — Brown scored 15 touchdowns in as many games last year. However, it's fair to wonder how long he has before they appear considering his age.
Want $250 to bet on NFL futures?
In that regard, the Oakland Raiders are almost compelled t abandon their plans of building slowly over the next couple of years.
The team is not only going to part with a pair of draft picks but then sign Brown to a significant contract. If that is their plan, there's no point in moving slowly. The Raiders have five first-round choices over the next two years, including three in the upcoming draft. Oakland can use those picks to bring in youthful cornerstones, while trying to add veteran stars in free agency such as Trey Flowers and Le'Veon Bell.
If general manager Mike Mayock and head coach Jon Gruden stand pat in the coming days, going after Brown makes little sense given his age and the money committed to him.
Committing that kind of capital to a player on the wrong side of 30 suggests that Oakland plans to be aggressive. Bell would be an obvious fit for the Raiders considering they are currently looking at a backfield that starts Doug Martin. If Bell and Brown were to reunite on the east bay, the Raiders would instantly have an offense capable of scoring points in bunches, even with holes opposite Brown and along the offensive line.
Additionally, quarterback Derek Carr would finally have a chance to succeed again. Last year, Carr struggled mightily but was saddled with little help. With Brown and another weapon — potentially Bell — there's reason to believe Carr could regain the form that made him an MVP candidate in 2016.
While everything will become much clearer in the next week, one thing is already obvious. With the addition of Brown, Gruden and Co. aren't looking to play the long game. They are hoping to bounce back quickly before moving to Las Vegas for the 2020 season. This isn't going to be "The Process" like we saw in the NBA with the Philadelphia 76ers for so long. No, this is going to be a souped up version of a teardown followed by a rebuild.
It's ambitious, but if it works, the Raiders will be relevant again in a big way.