Redskins fans should focus on Dwayne Haskins, not record
By Matt Verderame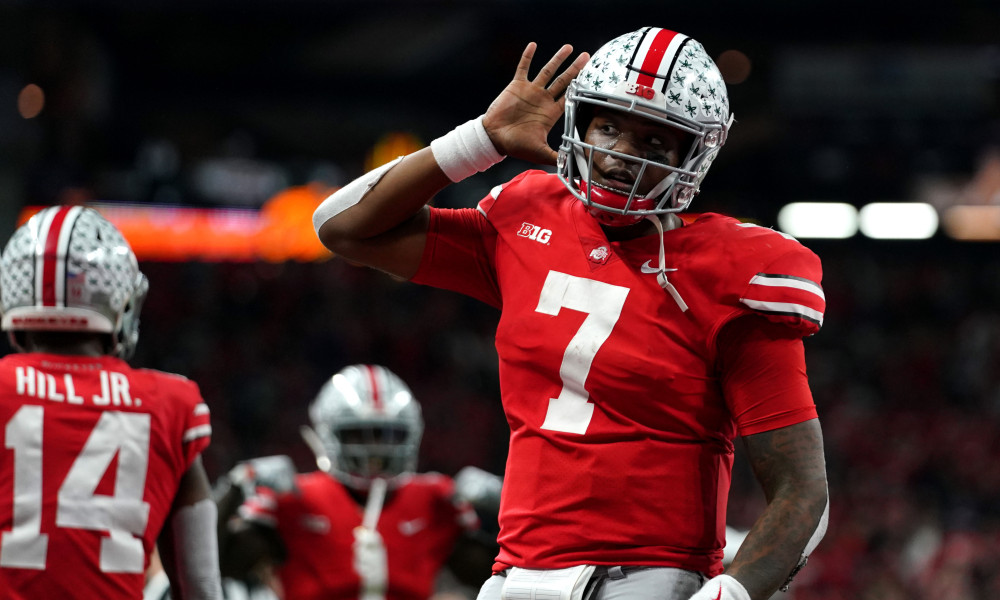 The Washington Redskins aren't making the playoffs in 2019 without a miracle. Washington is clearly trying to reimagine its roster, a roster that could soon be without left tackle Trent Williams if the hulking star gets his way.
In short, it seems on the surface to be another lost year for the Redskins in a century thus far dominated by them. Why bother to watch, especially at FedEx Field where both costs and embarrassment run high? Because Dwayne Haskins provides hope for a better future, that's why.
Haskins is entering his rookie season second on the depth chart entering training camp behind Case Keenum. Keenum, though, is the definition of a placeholder. After being traded for peanuts from the Denver Broncos, Keenum represents someone good enough to win a few games, but limited enough to have fans screaming from Andover to Annapolis in search of change.
Enter Haskins. With the Ohio State Buckeyes last season, Haskins threw 50 touchdowns while leading his club to another Big Ten title. He was brilliant throughout much of the campaign, and while he did play with ample future NFL players, his talents stood out above most anyone else.
In today's NFL climate, a talent like Haskins isn't going to toil on the bench. He might have to sit for the few few weeks while owner Dan Snyder and head coach Jay Gruden make the futile effort of exorcising patience. Then, when the team has incurred a few losses and the aforementioned duo is feeling heat, Haskins will be called upon to save the season.
Whether he does from a win-loss standpoint doesn't matter. Haskins could be the second coming of Patrick Mahomes and Washington wouldn't be a serious Super Bowl contender. Instead, Redskins' fans need to be looking at whether Haskins is accurate, if he can handle the blitz, how he looks when the play forces him to be off-schedule, how his footwork appears, and so much more. Those are the traits that will matter for the next 15years, not if Washington wins eight or four games in 2019.
For the Dallas Cowboys and Philadelphia Eagles, this season is about winning the NFC East and making a push through January. In Washington, it's about a young player trying to become the first franchise quarterback for the Redskins since Joe Theismann. Haskins will have every opportunity to shine, and every chance to make plenty of fans in the Beltway turn hardened frowns into hopeful smiles.