Redskins should select a quarterback in first round of NFL Draft
By Matt Verderame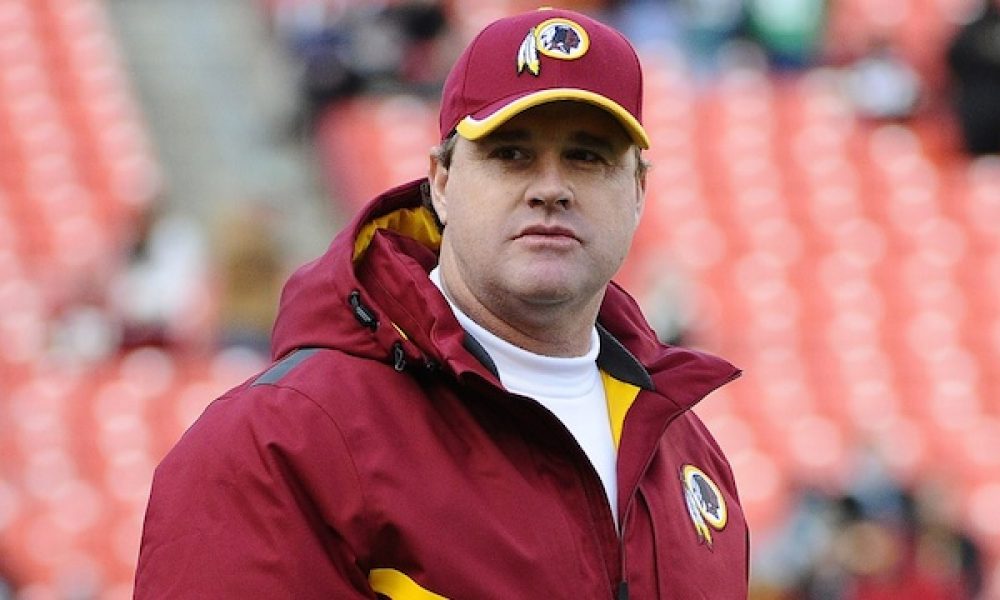 The Washington Redskins have to be aggressive. No time to waste.
Washington hasn't won the Super Bowl since 1991, and the organization seems to be in no rush to win another one. After drafting Robert Griffin III back in 2012, the Redskins appeared to be on the right track after winning the NFC East, Instead, Griffin tore his ACL and went bust, followed by years of decent play from Kirk Cousins. However, Washington decided not to keep Cousins around and then traded for Alex Smith before immediately signing him to a $94 million extension.
Now, with Smith dealing with a potentially career-threatening broken leg, the Redskins have traded for journeyman Case Keenum. At 31 years old, Keenum is on his third team in as many years. In short, he's not the answer.
Holding the 17th pick in the NFL Draftt his April, Washington has to be thinking about finally taking the franchise quarterback it hasn't had since the days of Joe Theismann. The Redskins likely aren't willing to mortgage their future to get into Kyler Murray's range — and rightfully so — but there's nothing wrong with trying to trade up for Dwayne Haskins.
Looking at the board, it's unlikely that Haskins goes in the top five. At No. 6, the New York Giants — an NFC East rival — loom. At Indianapolis during the NFL Scouting Combine, Giants general manager Dave Gettleman talked about wanting to emulate the Kansas City model of having a veteran quarterback grooming a young one.
If Gettleman sticks to that belief and likes Haskins, perhaps that means Washington must get to No. 5 to land him.
So what would that cost? Two years ago, Kansas City moved up from No. 27 overall to the 10th pick, swapping first-round picks with the Buffalo Bills. The Chiefs also gave up a third-round choice in the same draft and an additional first-round selection the following year. Kansas City ended up with Patrick Mahomes, and the rest is history.
If Washington prefers Drew Lock, it may only have to get into the back end of the top 10, at most. There are persistent rumors that the Denver Broncos have Lock in their proverbial sights, and they draft at No. 10. Moving up eight spots or so wouldn't be cheap, but it also would be a lesser price than paying to get into the top five.
Regardless, the same logic applies. The Redskins need to identify a quarterback they believe can take them into the next 15 years and make a move. Without one, they are starting Keenum in another wasted year for a franchise that can't get out of its own way.