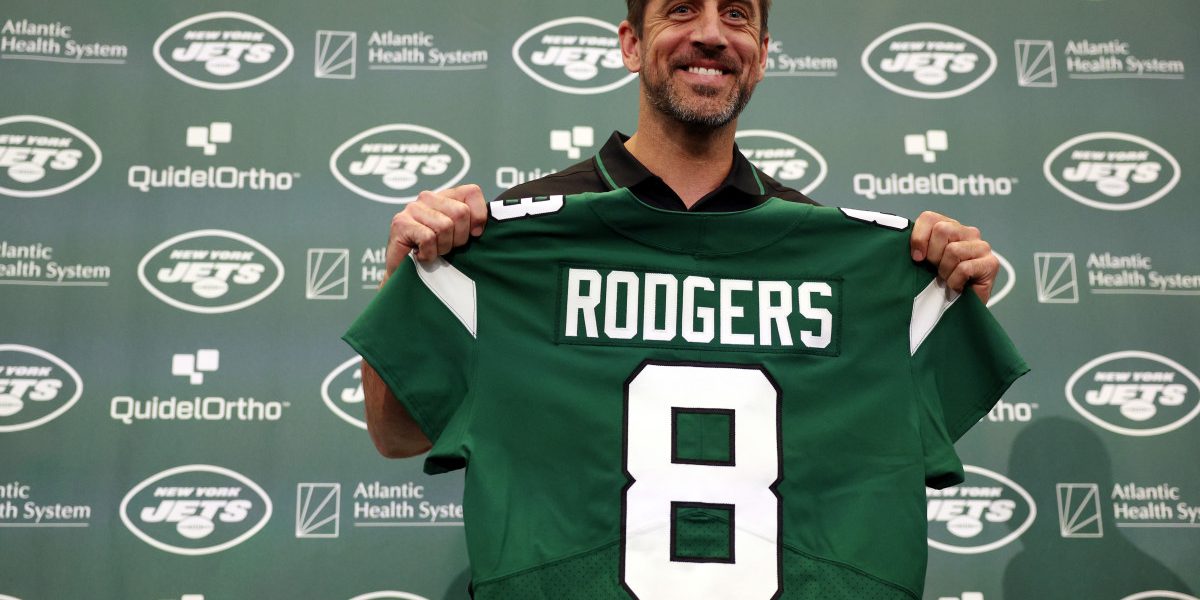 Robert Saleh opens up about Aaron Rodgers' potentially early return
Since New York Jets star quarterback Aaron Rodgers suffered a torn Achilles tendon in the season opener, all eyes have remained fixated on his impressive speedy progression in his recovery.
Rodgers' continued steady steps toward returning to the field have left the conversation open toward him playing this season, only a mere few months after what is typically a season-ending injury.
Head coach Robert Saleh voiced that he won't get in the way of Rodgers returning if he's medically cleared to play again this season.
"Aaron's a big boy, a grown man, and no one's going to know Aaron's body like Aaron knows his body," Saleh said Wednesday via ESPN. "And if he feels after all the doctors clear him — I'm sure there's a million of them, I have no idea — but if Aaron says he wants to play, he's going to play."
Saleh's comments convey the utmost trust that Rodgers and the medical team will take the appropriate measures to allow him to play.
Rodgers has continually provided updates on his recovery through his weekly interview on The Pat McAfee Show but has also stated that he would only return if the Jets remain in playoff contention.
Want $250 to bet on the NFL?
New York sits in a tough spot, currently at a 4-5 record after falling in back-to-back games to the Buffalo Bills and Miami Dolphins.
Even if Rodgers stays on the path toward an early return, it's on the Jets to stay on in the playoff picture to make that scenario feasible.