Steelers star Antonio Brown compares connection with Ben Roethlisberger to 'Wi-Fi'
By Ryan Ward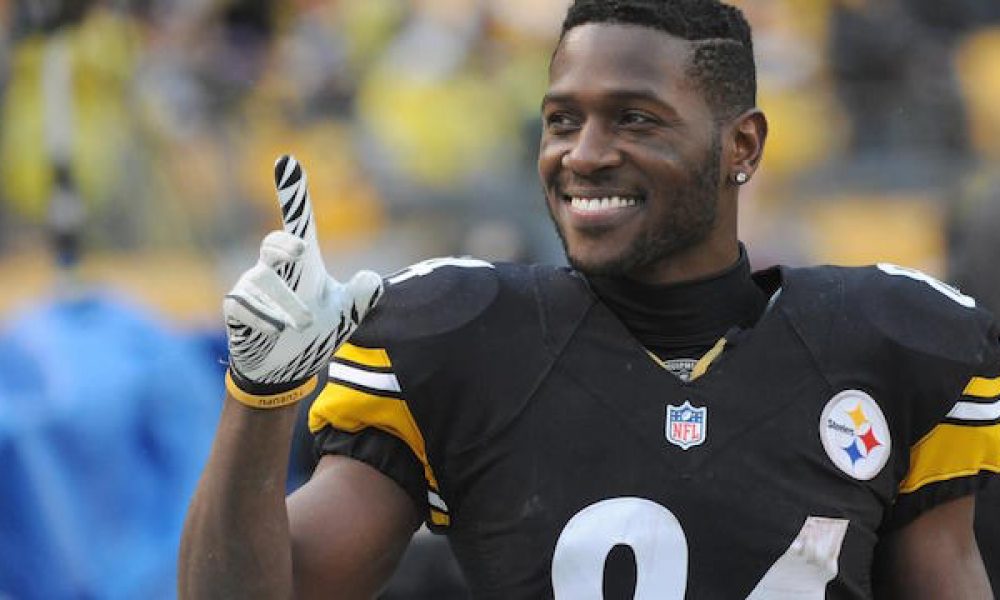 Over the years, the Pittsburgh Steelers have depended on their highly formidable connection between Pro Bowl quarterback Ben Roethlisberger and All-Pro wide receiver Antonio Brown.
This duo has come into question with the Steelers getting off to a slow start out of the gate to the 2018 season sitting tied for last place in the AFC North with the Cleveland Browns holding a 1-2-1 record through the first month. Despite all that, Brown has continued to voice much confidence in his pairing comparing it to a wi-fi Internet connection, according to Jeremy Fowler of ESPN.
"It's like Wi-Fi, you know," said the All-Pro Steelers receiver entering Sunday's matchup with the Atlanta Falcons in Heinz Field. "Sometimes the connection is poor. Sometimes the connection is great. But it's always connected."
This is an intriguing analog that Brown has chosen to describe his relationship with Roethlisberger on the field, but these two have been the staple to their long-term success over the last several years. In fact, the 30-year-old has developed into arguably the best wide receiver in the league while working with him over the first eight years of his career.
The reason there is so much scrutiny around Brown is that he is off his usual dominant production as he has 29 catches for 272 receiving yards and three touchdowns. This has still put him on pace for 116 catches for 1,088 receiving yards and 12 touchdowns. What has stood out is that he hasn't had one 100-yard receiving performance this year in comparison to eight such outings in 14 games played last regular season.
That said, it is still quite early in the season, which gives Brown plenty to pick it up while pushing the Steelers back toward contending for the playoffs.