Steve Young says Kyle Shanahan needs to trust 49ers QB Jimmy Garoppolo
By Ryan Ward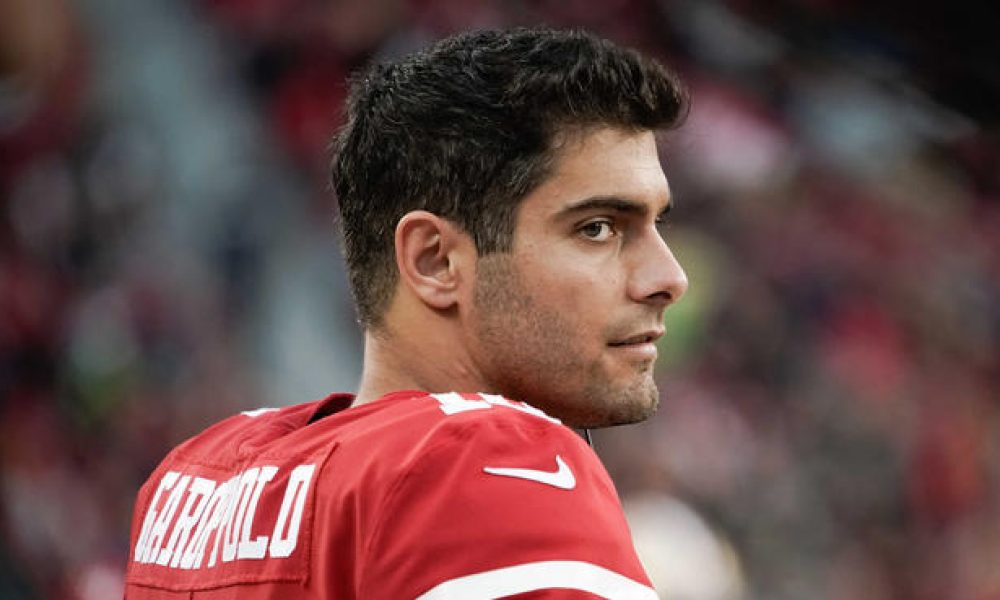 In the days that have followed the Super Bowl 54 loss to the Kansas City Chiefs, there has been plenty of reflecting for the San Francisco 49ers.
Instead, the loss has led to much criticism towards quarterback Jimmy Garoppolo. Hall of Famer Steve Young has come out to voice that head coach Kyle Shanahan needs to build more trust in his quarterback, according to Ron Kroichick of the San Francisco Chronicle.
"I think he and Kyle have to work on their dance step," Young said. "The thing before halftime doesn't make sense to me. If I was the quarterback, and you just let the clock drain away, what are you saying to me? That's just me. I understand you want to drain a little bit of time so you don't have to give it back to Patrick Mahomes. I get that, but how about some time for me? That tells me there's an ongoing relationship that needs to be developed, a trust maybe that needs to be worked on."
The pairing of Shanahan and Garoppolo has helped form a strong foundation for the franchise, but it's clear that there needs to be another step taken. There is still plenty of room for growth in their relationship, which this upcoming offseason could be huge in further building that trust.
If the 49ers are still firmly committed to Garoppolo, that will need them to give more responsibility to him and allow him to further grow in his skill set. San Francisco paid him to be their franchise quarterback, and part of that means that he will have to at times carry the offense.
The 2020 season will be a chance for the 49ers to bounce back while it will show what type of trust that Shanahan has in Garoppolo to lead the way.