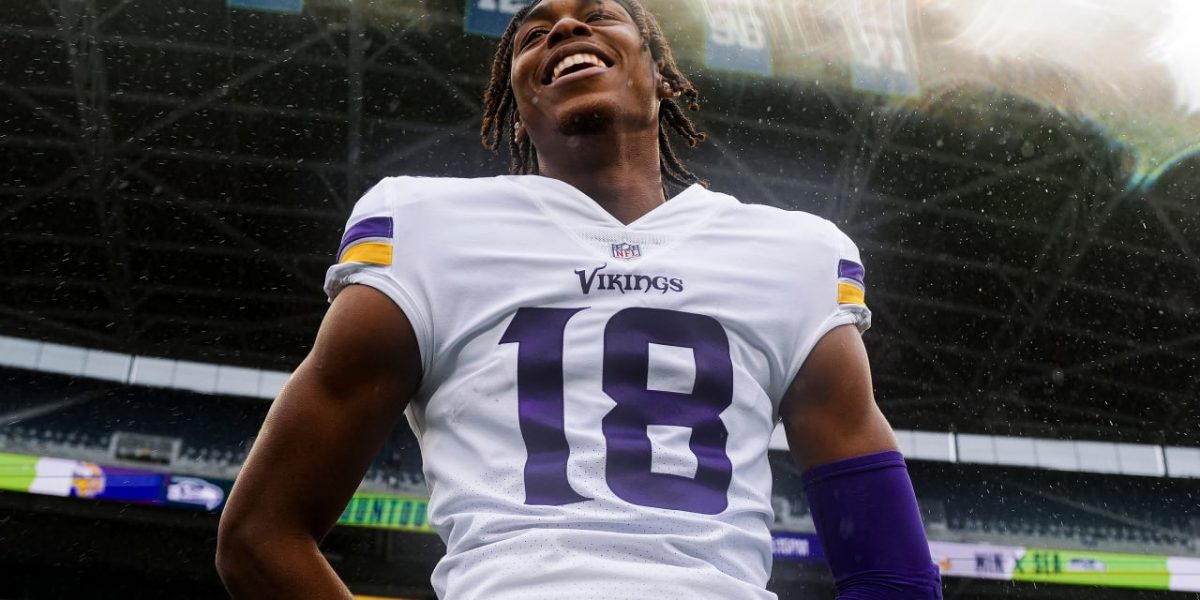 Vikings superstar Justin Jefferson says it's up to the team to get a contract done
As arguably the best wide receiver in the NFL, Justin Jefferson has the ability to reset the market when it comes to his next contract with the team, as the Minnesota Vikings will likely want to make a point of it to pay him on a historic level.
However, it appears there's somewhat of a vague situation going on in Minnesota concerning Jefferson's contract, as it is unclear if contract talks have begun and if anything is close to getting done.
Jefferson recently admitted that he'd love to get something done, but he's leaving it up to the team and ownership to make a move via ESPN.
"Of course I would want a contract to be done," Jefferson said. "But at the end of the day, it is all up to them and what the ownership want to do with that."
The superstar wideout has definitely proven his worth and has only gotten better with every passing season as Kirk Cousins' favorite target downfield in Minnesota. There's no doubt that the Vikings will want to make sure his long-term future is with the team while keeping him happy heading into the 2023 NFL season.
Want $250 to bet on the NFL?
Although Jefferson admits it is earlier than usual to talk about a deal, but he's worth it because of what he's already accomplished.
"I'm in a different situation," Jefferson said. "I've done something that no one has ever done in the history of the game. So my situation is a little bit different than everyone else's. Of course, I'm going into my fourth year, trying to talk about contract two years early. There's so many different parts that go in towards it. That's why I leave it up to my agent and just keep my mindset on the field."
It'll be interesting to see how the Vikings handle this situation moving forward, with only a few days left before the team starts its 2023 campaign.