Nick Foles "Grateful" He Continued Playing
By Connor Lynch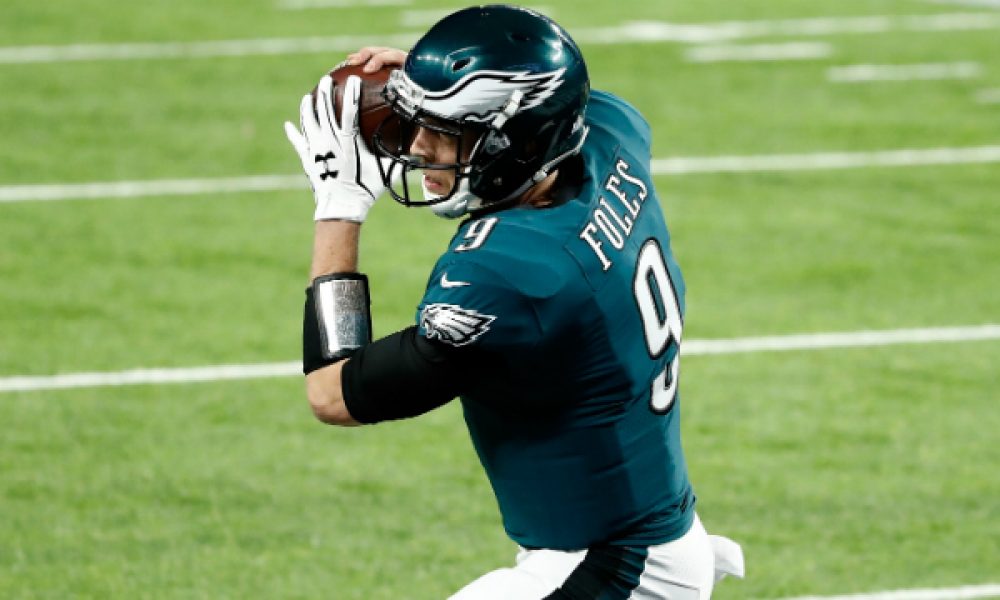 It speaks to what an upset the Eagles victory was that reports first mention the Patriots and how they lost. It's unavoidable, because we're accustomed to seeing Tom Brady come good and lead his team to a Super Bowl win. Yesterday, we saw the story of an unlikely hero unfold instead.
The unlikely hero was Nick Foles, Philadelphia Eagles backup quarterback, who inspired his team to a 41 – 33 victory. The win over the New England Patriots handed Philadelphia it's first ever Super Bowl title.
Foles, the Super Bowl LII MVP, played backup to Carson Wentz all season. He is the first backup quarterback to win the Super Bowl since his opponent, Tom Brady in 2001. The 29 year old passed 28 of 43 for 373 yards and three scores.
Nick Foles is the third quarterback to start and win the Super Bowl after starting three or less times in the season. The others are Doug Williams (Washington, Super Bowl XXII) and Jeff Hostetler (New York Giants, Super Bowl XXV).
He also became the first player in NFL history to throw for and catch touchdown passes in the Super Bowl. It was a remarkable performance from a player who pondered retirement after being being released by the Rams in 2016.
"I didn't have to be Superman."
"I think as people, we deal with struggles," said Nick Foles. "And that was a moment in my life where I thought about it, and I prayed about it. I'm grateful that I made the decision to come back and play."
"You never really know what it's going to be like when you go into a Super Bowl. I've never been here before. So there are normal nerves — you've got butterflies. It's a big game. It doesn't get any bigger than this, but I felt good, I felt calm.
"I think the big thing that helped me was knowing that I didn't have to be Superman. I have amazing teammates, amazing coaches around me, and all I have to do is go play as hard as I could and play for one another, play for those guys and not look at the scoreboard, not look at the time. Just go out there and play. Don't worry about it, and came away with a victory."
Eagles head coach Doug Pederson congratulated Foles on his Super Bowl winning performance:
"I'm so happy for Nick.
"A lot of people — a lot like this football team — a lot of people counted him out and didn't think he could get it done. I believed in him, the staff believed in him, and this whole postseason Nick has shown exactly who he is and what he can do and what he is capable of doing. He's well deserved of the honor, but I know that he would give credit where credit is due, and he had a lot of playmakers tonight make plays for him on both sides of the ball."