Odell Beckahm Jr and Baker Mayfield Fail to Connect in Loss
By Connor Lynch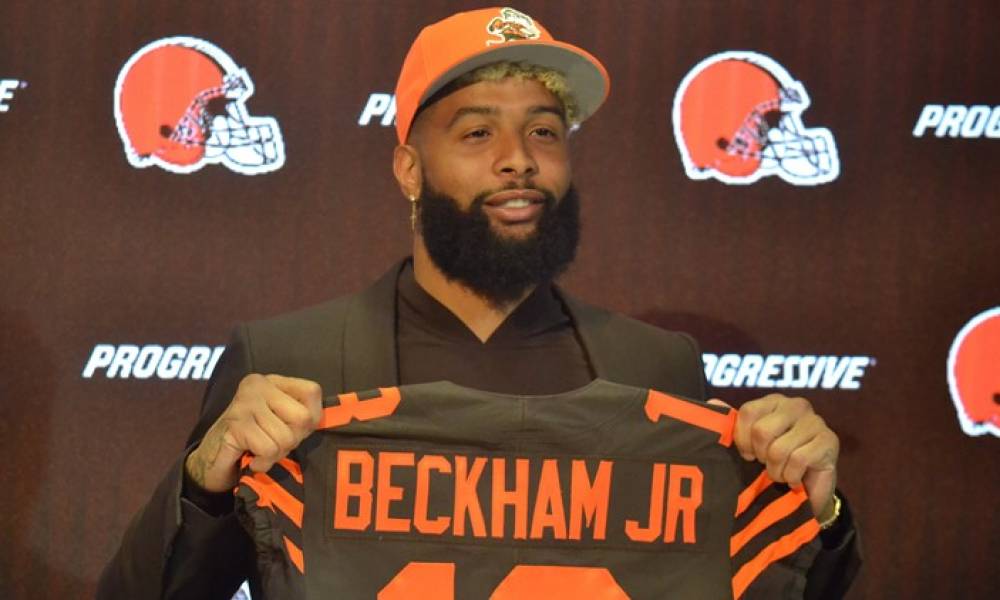 The discordance between Baker Mayfield and Odell Beckham Jr was in full display during the Cleveland Browns' defeat on Sunday.
The humbling 38 – 6 loss to the Ravens highlighted the quarterback and wide receiver's continuing struggles to get on the same page.
Odell Beckham Jr finished the game with three receptions on 10 targets for 22 yards, and wasn't targeted in the first quarter.
Baker Mayfield admitted that he was battling with nerves as a result of not having a preseason this year. Beckham felt for his beleaguered teammate in the face of one of the best teams in football.
Want $250 to bet on NFL Week 2?
"I would love to get involved early, but it just didn't go that way Sunday. And like I said, you've got to give your hats off to the other team sometimes. They just came out and they just played better than us," Odell Beckham Jr said.
"I've never played quarterback, so it's very hard to put yourself in someone else's shoes," Beckham said 
"As a receiver, you're like 'man, I'm open!' or this or that, and that's just not feasible for me to think about what he may be going through back there or if there's pressure or if there's things going on."
"I know there's a lot on his plate. I know that none of us played the way that we would have wanted to play on Sunday. You kind of just have to give your hats off to the Ravens. They came out there, they were the better team, they beat the [expletive] out of us and we keep it pushing."
"I think there was a couple throws, just stressing to get it out of my hands, but as the game went on I felt that I did (settle down)," said Mayfield.
"My eyes were in the right place. Got the ball to where the reads were telling me to go. I think a little bit of the first game jitters without the preseason might have caused that, but at the same time, definitely need to be more settled in.
"You look back at it, there's a couple crucial plays that let that game get out of hand. A great team like that, like I said on Sunday, is going to take advantage of it."