Patrick McCaw to be Waived by Cavs After Just Two Weeks
By Connor Lynch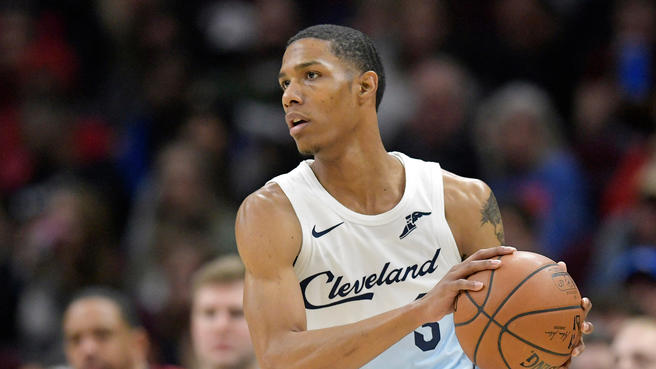 Less than two weeks after signing with the team, forward Patrick McCaw could be waived by the Cleveland Cavaliers.
Patrick McCaw had previously signed a two year deal worth $6 million. Now, the Cavaliers are planning to waive him before the deal becomes guaranteed.
Roster rotation players know that this can happen to them, as it is common NBA practice. For Patrick McCaw however, it is especially frustrating.
McCaw played with the Golden State Warriors for two years, winning two NBA championships. After becoming an unrestricted free agent he opted for a move, but found suitors difficult to come by.
Want $250 to bet on the NBA?
Sign up today!
After rejecting a qualifying offer from the Warriors, he was unable to find another deal. He signed with Cleveland after missing the first two months of this season.
The Warriors decision not to sign McCaw at that price makes sense. The team already has a huge luxury tax penalty to deal with. It may also be that McCaw simply isn't worth that much money – a fact the Cavs seem to have realized after only three games.
However, Cleveland may still be interested in him. According to reports, this could just be a tactic to get him for less money once he clears waivers.
The rationale for this is that if they had tried to sign him cheaply, the Warriors could have just matched the deal.
Now, McCaw is an unrestricted free agent once again, giving options to both the player and the Cavaliers. Apparently, there are also a number of other teams interested. However, given that it took this long to find a team, that could just be agent talk.
This case could lead to a policy change, according to ESPN's Bobby Marks. The front office insider says that an earlier date for allowing offer sheets, and the first year of those offers becoming guaranteed could result from the situation.