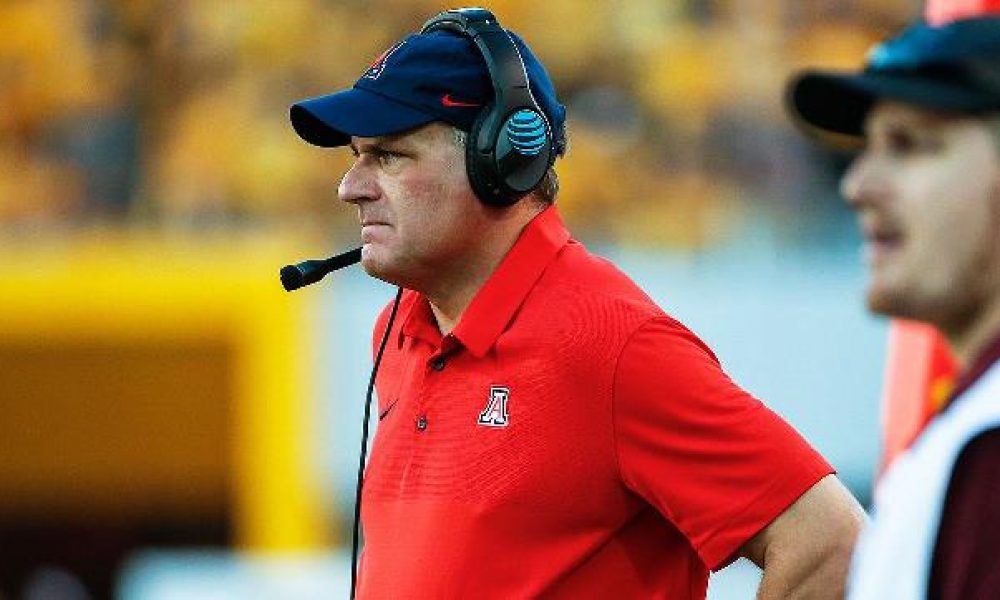 Rich Rodriguez Fired by Arizona Amidst Allegations
On Tuesday the Arizona Univeristy fired Rich Rodriguez its football coach after his sixth season at the helm following an allegation of sexual misconduct that the university started investigating last October as well as a lawsuit involving hostile-workplace that will be filed against the university.
After a complete evaluation had been conducted of the football program as well as its leaders both on field and off, the school president Robert Robbins and athletic director Dave Heeke decided it was in the school's best interest to take a different direction, said a statement posted by the school.
In a letter to the school's community, Robbins and Heeke said the Office of Institutional Equity hired a law firm to carry out an investigation of the allegation a former employee had made against Rodriguez, who is 54.
After that investigation had started, the ex-employee hired attorneys and did not accept several requests to take part in their investigation of the allegations she filed and was not willing to turn communications over that she had alleged offered support to the allegations she had made, said the letter.
The school's investigation, which ended December 28, determined that the allegations made were not able to be substantiated, but Robbins and Heeke said the athletic department at the school became aware of other information, both prior to as well as during the time of the investigation was cause for concern with the path in which the football program was taking.
Because of that, the school decided that taking a new direction, while difficult, was the correct decision.
Late Tuesday, Rodriguez issued his own statement saying he was told about being fired through email. He admitted that he had had an extramarital affair, but that the person who he had the affair with was not affiliated with the school. He denied the allegations related to harassment made against him. He added that the ex-employee had threatened him with a  lawsuit of $7.5 million.
The statement released by Rodriguez said he fully cooperated during the investigation by the school and that included voluntarily offering to take a polygraph and passing it. His statement added that the school's investigation determined not truth existed to the accusations and he was found to be innocent of wrongdoing.
The ex-employee last Thursday filed a notice of claim for $7.5 million with the attorney general's offices of Arizona alleging that Rodriguez operated a hostile workplace.
College Football Betting
Current Offer
NCAA Football Game Lines