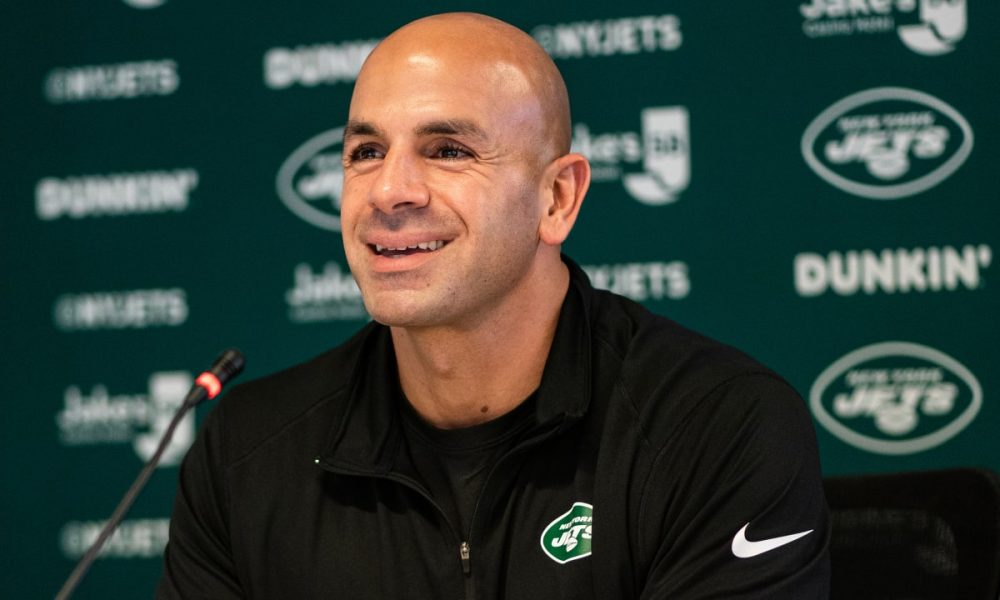 Robert Saleh: We Didn't Give Ourselves A Chance Defensively
After Sunday's 30 – 10 defeat to the Dallas Cowboys, head coach Robert Saleh already had to defend Zach Wilson.
It was never going to be easy for Jets quarterback Zach Wilson to fill in for the injured Aaron Rodgers.
Zach Wilson finished 12-of-27 for 170 yards, a touchdown and 36 rushing yards. However, it's the three interceptions and three sacks that will be highlighted on Monday.
Robert Saleh says the New York Jets didn't provide the offense with a platform to succeed against Dallas.
Want $250 to bet on NFL futures?
"Up until we had to force it, I thought he did a really nice job," said Saleh. 
"He had the strike route to Garrett for that big touchdown, I thought he did a really nice job at the end of the half moving the chains, getting us some points. It's just like I said, that team, when you have to get into a dropback game with those guys consistently, it's not going to be pretty.
"I don't know if we gave (the offense) much of a chance," he added. 
"Defensively, we just couldn't get off the field on third down today, had our opportunities. Give them credit, they were efficient, they were ahead of the chains, and when we did catch them in third-and-long situations they were still able to capitalize.
"We just didn't give ourselves a chance defensively, to get off the field, to give our offense a chance to get any kind of rhythm going."
In spite of the disappointment, Zach Wilson believes the Jets have what it takes to succeed without Rodgers.
"Yeah, absolutely man," he said. 
"I feel like I'm seeing it well, I really do. And it's really unfortunate to show that as an offense, because we've got to be better, I need to be better. But we're right there, and so we're going to go back, and it's a long season, we're going to go watch this film and see how we can improve. Everyone trusts and believes in each other, and we all love each other, so we're excited for the challenge."