Ryan Shazier Aiming for NFL Return
By Connor Lynch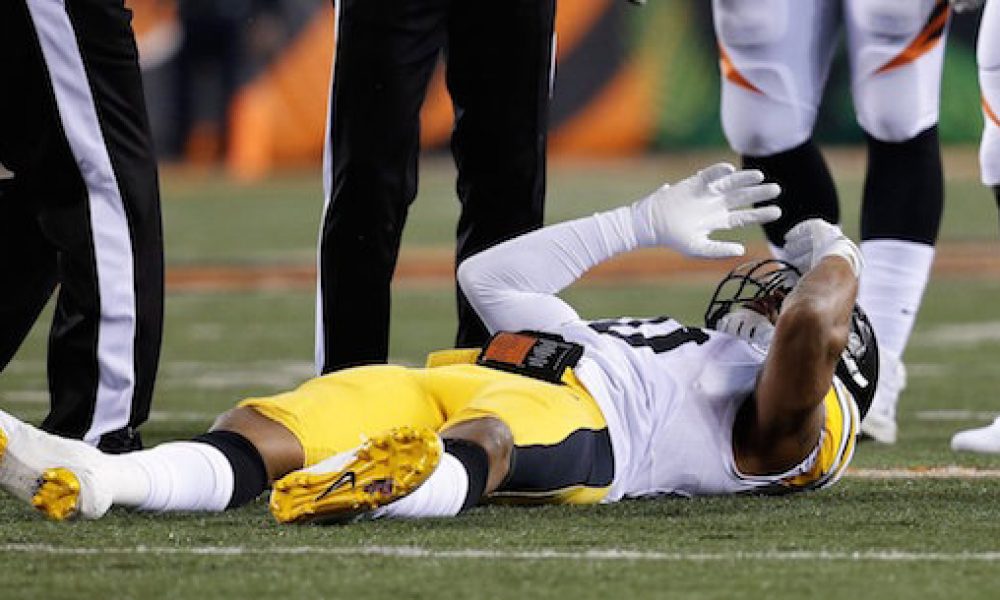 Injured Pittsburgh Steelers linebacker Ryan Shazier has declared his intention to again play in the NFL, despite his spinal injury.
Ryan Shazier spoke on Wednesday for the first time since sustaining the injury in Week 13 of the 2017 season.  
The player underwent spinal stabilization surgery on Dec. 6, 2017 and was place on the PUP list by Pittsburgh. This means that the team cannot select him to play for the upcoming 2018 NFL season, regardless of his status.
Ryan Shazier thanked those who supported him at a press conference and reiterated his desire to play again.
Want $250 to bet on NFL futures?
Sign up today!
"My dream is to come back and play football again," he said.
"I've been working my tail off every single day, so I have that in the back of my mind every single time I go to rehab. I just try to stay positive every day, so I'm just trying to do everything I can to get back."
Shazier currently uses a cane to get around, but says that he's taking it "day by day".
"They feel like I'm doing a lot better than they expected," he said.
"One of the things I'm looking forward to doing is I just want to be able to start walking a little bit more by myself without using a cane. And if that's camp, I'm happy for it. If it's the regular season, I'll be happy for it."
Until he recovers, Shazier will remain in Pittsburgh and interact with his teammates. The player says he is open about his condition and that his teammates often ask about it. He says he relishes his role as a source of information and inspiration.
"To me, I always felt like you always can make yourself better or the team better by giving everybody all that you have," Shazier said. "That's what I try to do for those guys. They ask me any questions, I'm open in helping them."