Stephen Curry In Single Handed Warriors Playoff Push
By Connor Lynch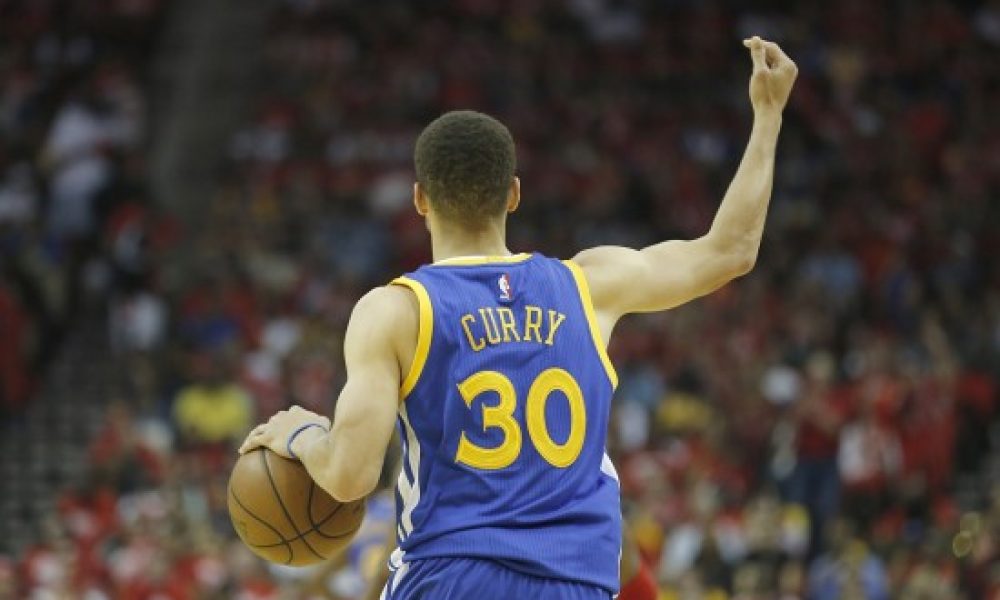 If the Warriors are going to get back to anything resembling their former glory, it'll be thanks to Stephen Curry.
He knows it, too. His 41 point game against New Orleans on Monday as the 9th time this year he's scored 40 + points. Stephen Curry is on an historic run, even for a two-time MVP, on which GSW's playoff hopes hinge.
"I haven't done anything like this stretch in my career," Stephen Curry said.
"But the work that goes into it — there's no surprise there, so it's just a matter of staying in the moment, enjoying what I get to do. Having the utmost confidence in what I can do out on the floor. And just enjoying the challenge because I know I got to play well for us to be who we want to be this year, and defenses are going to throw everything at me, and I got to be able to work with everybody out there on the floor to create shots and create offense, and I'm enjoying it."
Want $250 to bet on the NBA?
The secondary effect of his fantastic run is that it lifts his teammates around him. The Warriors are riding the crest of a Curry wave right now.
"You can feel it," Curry said. 
"Especially like a night like tonight where I get it going in the first quarter, it boosts everybody's confidence that we can create good shots.
"At the end of the day, that's what a vet's supposed to do; they're supposed to uplift everybody. And I get energy from them when they meet that intensity and that aggressiveness and that attitude that we have."
"Anytime you step on the floor with Steph Curry, there's an advantage there," Warriors forward Draymond Green said. 
"So, teams are terrified of him — and everywhere he runs on the floor, with or without the ball, teams are terrified. That type of gravity, he pulls a lot of weight.
"I wouldn't want to see a team with Steph Curry on it. We all know what he's capable of. The guy can take over a game and make it hard for any team in the NBA on any given night."