Steve Kerr In Bizzare Boxing Out Rant
By Connor Lynch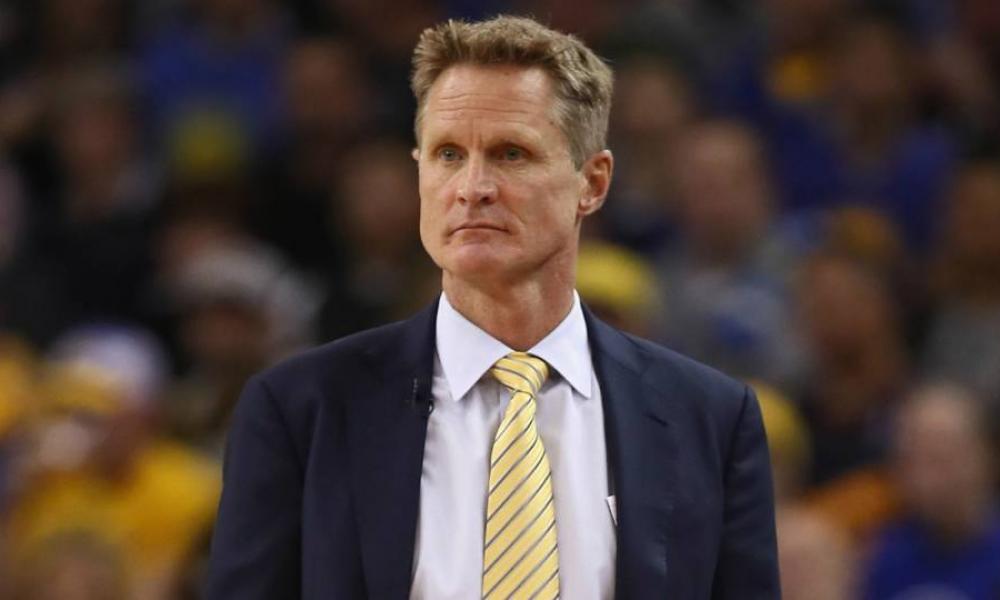 Golden State Warriors coach Steve Kerr deflected from his team's recent flat performances with a rant about the modern NBA.
His comments came after Thursday's 126 – 114 defeat to the Minnesota Timberwolves in which Golden State was out-rebounded 57-34.
"It signals to me a modern team," Kerr said. 
"This is the modern NBA; guys don't box out. It's just the way it is. Every night on League Pass, I see the same thing. Players let guys come in from the weak side, and they think, 'I'll just get the rebound.' It's a disease that's rampant in the NBA. The problem is, if you're a real small team like us, then it's going to hurt you more than it will hurt other teams."
Want $250 to bet on the NBA?
Given the Warriors are coming off back-to-back losses, it smells like Old Man Yells At Cloud from Steve Kerr.
"Most of these guys didn't have a high school and college coach yelling at them for a combined eight straight years," Steve Kerr said. 
"It's a different world today. And players grow up in a different way in terms of their basketball background. The detail is often the thing that is lacking."
However, he hasn't yet gone as far as to say the modern NBA isn't real basketball or anything like that.
"Players have never had more skill than they have today in my mind," Kerr said. 
"I'm amazed by the skill level. But the little things, getting back in transition — every night on TV, I see teams let a guy run past them in transition for a layup. We do it; every team does it. If you did that 25 years ago, your coach would take you out and he wouldn't play you again. Now everybody does it, and as a coach, you can't take everybody out. So there are certain parts of the game that are just different; players aren't as locked in on those things. I think just because it's a different time."