Steve Nash: No 'Woe Is Me' For Upcoming Nets Road Trip
By Connor Lynch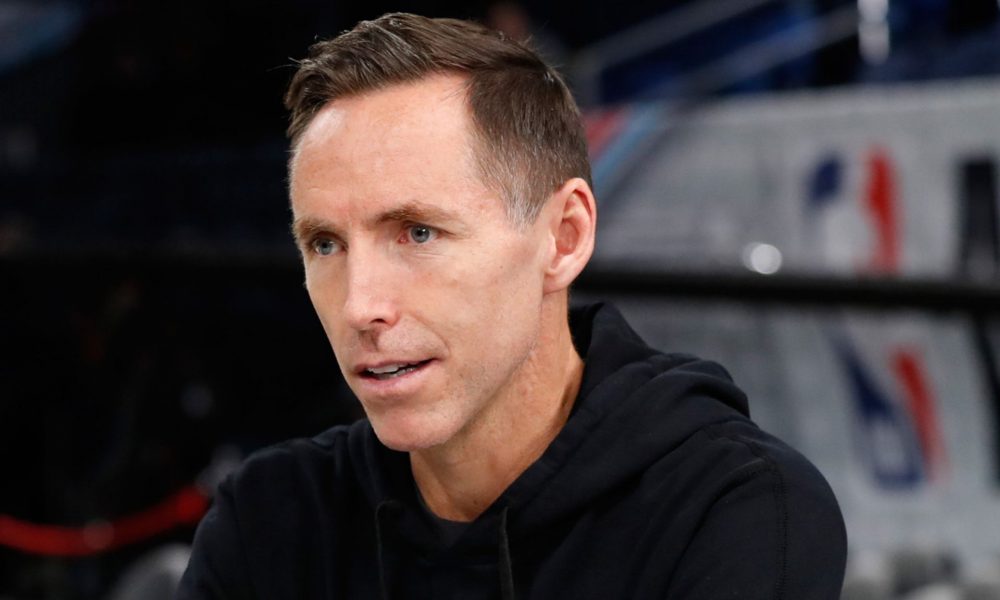 Brooklyn Nets head coach Steve Nash isn't interested in making excuses ahead of the team's gruelling upcoming road trip.
Due to games being rescheduled due to Covid-19 complications, the Nets have a particularly tough schedule this week.
On Monday, they play in Portland in a game that was supposed to be played on December 24. After that, they fly to Chicago to face the Bulls on Wednesday. Then, it's back to New York to play against the New Orlean Pelicans at home in Brooklyn.
"I can't remember all the back-to-backs I ever played in but I don't remember any six-hour flights in between a back-to-back and three-hour time zones and all that stuff," Nash said.
Want $250 to bet on the NBA?
"So it's different, but we got to take it as an opportunity, an opportunity to succeed under adversity and this moment where we're trying to find ourselves again — we have a tough back-to-back, so let's embrace it. Let's see if we can win both, and if we can win both, or at least play well in both, maybe that gives us a spark."
"I'm very hesitant to make excuses," Steve Nash said. "We got to attack this back-to-back. We got to play well today. We'll play well today, we'll get on the plane, we'll start thinking about [Monday]. And when we get there we'll try to figure out the best way to be rejuvenated, regenerated and ready to have another good performance. 
"So I'm very skeptical, especially as we face a little adversity here, to have any sort of excuses or any sort of 'woe is me' [mentality]. We got to get down to business here and play hard, play well, play together and build day by day."