Texas Freshman Injures Knee Versus Kansas
By David A.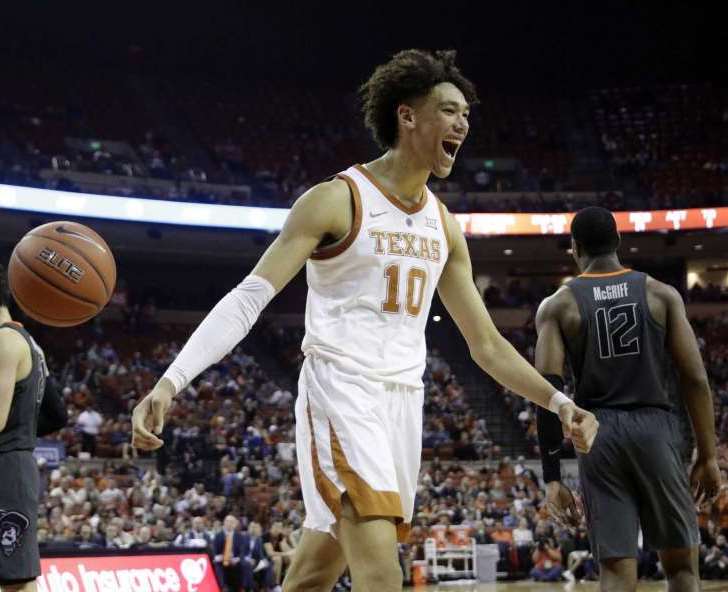 The Texas Longhorns lost on Thursday to the Kansas Jayhawks 65-57 in the season-ending Big 12 tournament. The loss was overshadowed by an injury to Jaxson Hayes a freshman for Texas.
Hayes is considered a possible top pick in the NBA draft this year and his coach Shaka Smart said further evaluations would be done on the freshman's knee on Friday.
Hayes was just named the Freshman of the Year in the Big 12 and fell to the court under the basket with just less than two minutes remaining in the quarterfinals loss to Kansas.
Hayes appeared as if he got tangled up with Kansas player Devon Dotson. Players and trainers aided Hayes in leaving the floor as he could not put any weight on his leg.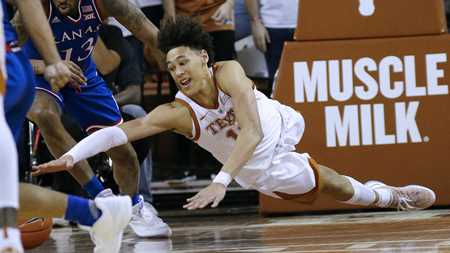 Kansas was led by Devon Dotson with 17 points and Dedric Lawson with 16 in the quarterfinals win over the Longhorns. The game was close through the first half and half of the second but the Jayhawks gradually pulled away to win by eight points.
Hayes has been ranked in the top 10 amongst the top 100 prospects in the NBA draft to be held in June. The forward, who is 6-foot-11 entered Thursday's game with an average of 10.3 points and 5.2 rebounds per game.