Toronto Raptors Well Prepared To Defend Title Upon Restart
By Connor Lynch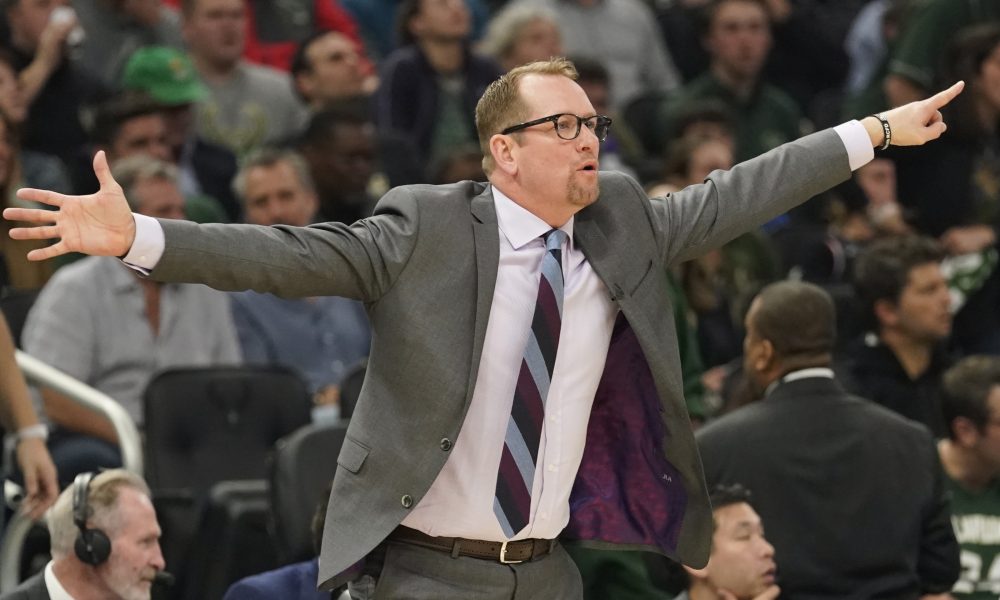 The Toronto Raptors began quarantining two weeks ago ahead of their more complicated international trip across the border to Orlando.
Amidst all the complications, it would be easy to forget that they will be defending their NBA title in Florida.
The NBA has been flipped upside down for every team, but Toronto Raptors coach Nick Nurse says there are positives.
In particular, the suspension of the league has allowed the opportunity for more intensive coaching for some Toronto Raptors players.
Want $250 to bet on the NBA?
"We've been solid," Nurse said. 
"I really like the individual work that a lot of our young guys have gotten. It's been way more consistent. When you're not flying and playing and games interrupting, and there's late flights where you need a day off the next day, it's just been a consistent block of work. Both in the weight room and on the court. Obviously nutrition."
Several NBA players have expressed their anxiety over living, training and playing in a quarantined facility. Recently, Nets forward Garrett Temple said that there is 'no way' the players will be comfortable in such an environment. 
For Nick Nurse, though, the sense of unease is growing lighter by the day.
"Let's not get overconfident, but let's say slightly more confident," he said Tuesday.
"I would say I feel much more safe than maybe I thought I was going to.
"Each day of testing  that goes by, you've got a bit of anxiety to get that email that night from the doc and see what the results are. That's been good.
"To me," Nurse added, "it feels like we're in a safe environment. We're going a long ways out of your way to make it extra safe. Which we should."