Trade Rumors: Demaryius Thomas Leaving Denver?
By Connor Lynch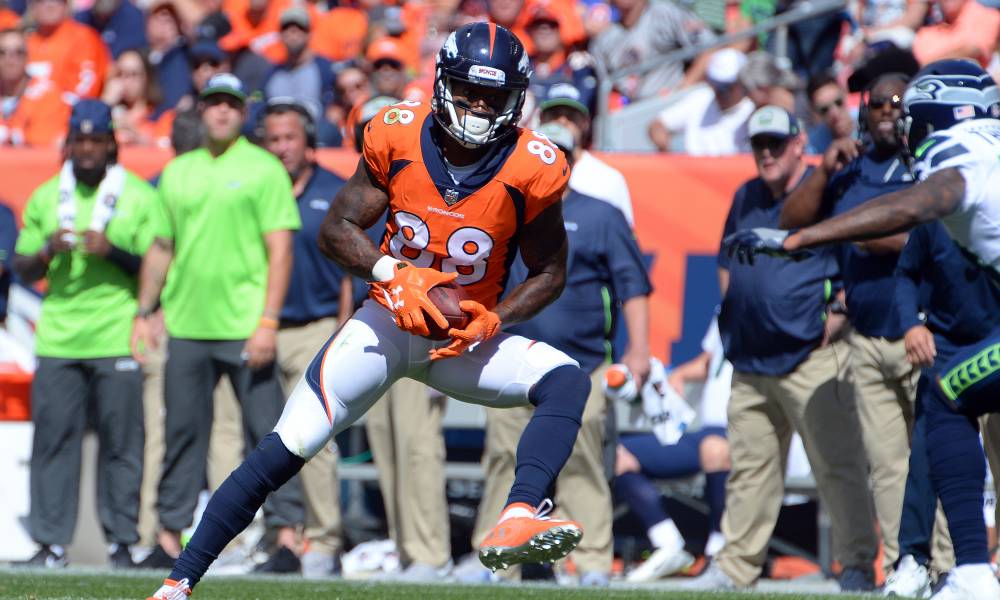 Denver Broncos wideout Demaryius Thomas has spoken about the possibility of being traded before the end of the trade deadline.
The 30 year old Demaryius Thomas is in a good position for a potential trade. Demaryius Thomas is due a base salary of $14 million in 2019. Given that, and his age, it would make sense for the Denver Broncos to move him on.
In doing so, they could get a player for the future in return. The arrival of Courtland Sutton in Denver has already highlighted Thomas' expendability.
Despite that, he has a respectable 33 receptions for 372 yards and three touchdowns so far this season.
Want $250 to bet on the NFL?
Sign up here!
Thomas doesn't seem overly disturbed by the trade rumors, and is open to the idea of leaving Denver.
"It's football, man. It's a business. That's what happens. It's happened before. I never think it will happen to me but I'm like everybody else."
"That's a good thing if somebody is interested because then I can still play ball," Thomas said. "I still got a chance if I get traded. I want to be here but I've been hearing it the whole season now so I feel like somewhat it is true. My time here is coming up."
However, Denver Broncos head coach Vance Joseph dismissed the rumors.
"They're rumors," Joseph said,via KUSA-TV's Klis. "They're gossip."
With 7 days to go until the trade deadline, a deal would have to happen quickly. A 30 year old from a middling franchise doesn't have a huge amount of options. However, there are some moves that would make sense for Thomas.
The Cleveland Browns need a receiver, and the Miami Dolphins could use a wideout. It remains to be seen what Denver could get in return for trading Thomas.