Travis Frederick Announces Retirement from NFL
By Connor Lynch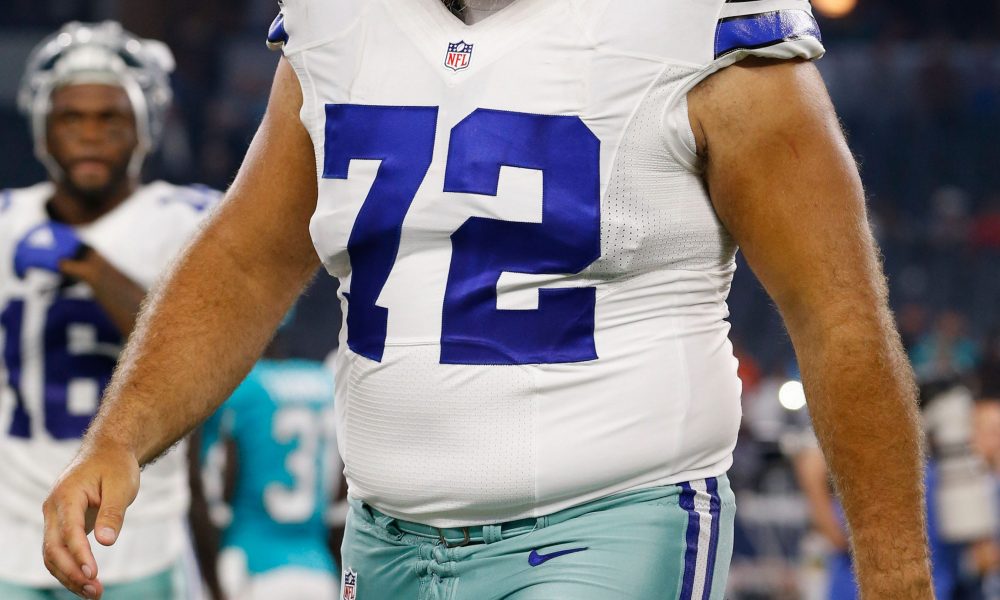 Dallas Cowboys center Travis Frederick announced his retirement from football on Monday, after his battle with an autoimmune disease.
Travis Frederick (29), is a decorated NFL player. He was a first team All-Pro in 2016 and has made five Pro Bowls.
Four of those Pro Bowls came between 2014 – 2017, a dominant period for Travis Frederick. From 2013 – 2017, he started every possible game.
If it wasn't for his Guillain-Barré Syndrome Diagnosis in 2018, his name could have been in the history books a few more times. Guillain-Barré Syndrome is a condition which causes the immune system to attack the body in response to illness. 
Want $250 to bet on NFL futures? 
Frederick missed the entire 2018 season only to make a remarkable comeback. He returned to the field in 2019 and earned his fifth and last Pro Bowl selection.
However, after coming back, Frederick realized he "could no longer perform at my highest level."
"Playing football has given me many amazing things," he said.
"I had the good fortune to play on many successful teams, participate in Pro Bowls, and even be named an All-Pro. I've been surrounded by not only elite level athletes and coaches, but elite level men. I have learned and worked alongside some of the game's best players and coaches. Surprisingly, what I learned from them on the field paled in comparison to what I learned from them off the field: specifically how to be an impactful member of the community, reliable teammate and devoted family man."
"I started a journey almost two years ago that completely blindsided me. When I developed Guillian Barré Syndrome, I did not know how to handle things. I was scared. That experience forced me to reevaluate my life priorities. I spent much of that year thinking about both the past and the future, I realized how fortunate I was to play a game for a living. I realized how fortunate I was to make friends and become teammates with some great men. Most of all, I realized the importance of my family and how much I want to be there for their peaks and valleys as they were for me."