Warriors Players Pay Tribute to Retiring Dwyane Wade
By Connor Lynch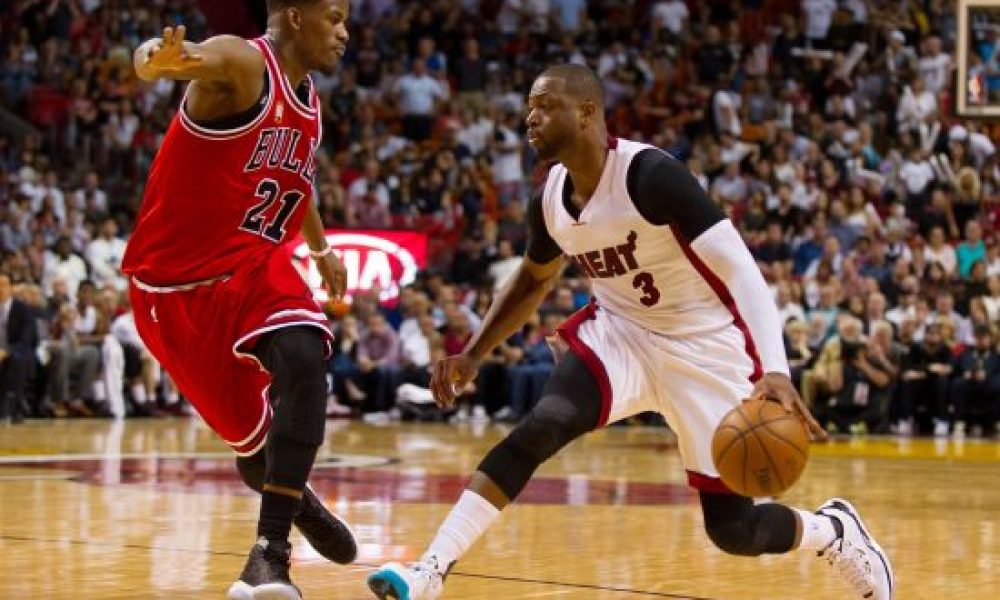 As Dwyane Wade winds down his 16 year NBA career, every Miami Heat postgame becomes a tribute to the man.
It was the Golden State Warriors players' turn to gush over Dwayne Wade after the two teams played on Sunday.
After the Warriors narrowly beat the Heat 120 – 118, Stephen Curry exchanged jerseys with Dwyane Wade.
After the game, Curry suggested that Wade has enough quality to play for a few more years after this season.
Want $250 to bet on the NBA?
"It seems like he's got a lot more in the tank," Curry said.
"That's what I told him after the game. 'Are you sure? I know you got a lot of stuff going on off the court with your family and stuff. Are you sure you don't have a couple more years left in there?' Obviously, with him going to every road arena one more time, it's a different energy for sure.
"Everywhere he's gone, you watch on TV. It's a different energy when he gets the ball. You understand how important he's been to the game throughout his career. No matter who you root for throughout the league, you respect greatness in terms of what he's been able to do throughout his entire career. Tonight wasn't a loud night [in terms of performance], but he had some pretty influential plays."
Warriors forward Draymond Green paid tribute to Wade's enduring quality in the twilight of his career.
"Everything he has done for that organization, it's been amazing," Warriors forward Draymond Green said.
"And yet he's still out there this year playing well. It's good to see a guy, I think if you looked at D-Wade three years ago, you kind of worried, like, 'Ahh is it over?' And he's battled back from that, and it's good to see a guy who's great as D-Wade was close out on a strong note. The way he's playing this year, it's great to see him go out like that. You kind of hate to see a guy limp out of the game, and there are some kids that will see some of these older guys and be like, 'Oh man, he sucked.' No, if you knew that guy five years ago, like — but that's just the nature of the business we're in. However, like I said, I think D-Wade is playing amazing this year. It's good to see him go out on a high note."