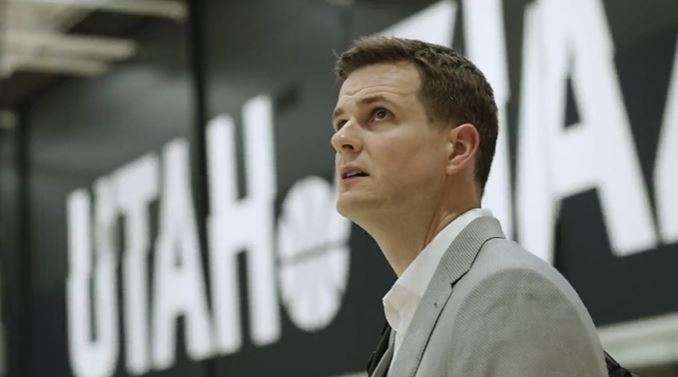 Will Hardy To Implement Shorter, More Frequent Practices In Utah
At 34 years old, new Utah Jazz coach Will Hardy is the youngest coach in the NBA by two years.
He must have impressed CEO Danny Ainge and GM Justin Zanik, because he got the job ahead of the likes of Frank Vogel and Terry Stotts.
One benefit of a young coach is revolutionary ideas, and Will Hardy has those. Will Hardy trotted out the usual tropes about hard work, but he has interesting ideas about practice.
He believes regular practices are vital, but says we need to 'reframe' the idea that every practice should last 90 minutes.
Want $250 to bet on NBA futures?
"It doesn't have to be 90 minutes. We need to reframe that a little bit. Practice can be 30 minutes. The middle of the season can be hard. The schedule is grueling. … But I think in order to build habits and to know what doing it right feels like, you need to do it full speed," Hardy said.
"Toughness, sacrifice, and passion are the three things that are most important to me," Hardy said. "I want our group to be deeply competitive and able to deal with adversity. I would like everybody to recognize that this is bigger than them individually. Everybody is going to have to get out of their comfort zone a little bit as we move forward."
Danny Ainge wasn't put off by the idea of hiring the league's youngest coach, either.
"Yeah, he's 34 years old, but he didn't feel 34 to us and we didn't really pay much attention to that," said Ainge, whom Hardy impressed with his basketball acumen. "He just seemed very mature, very prepared … many times in his answers, he spoke my language."