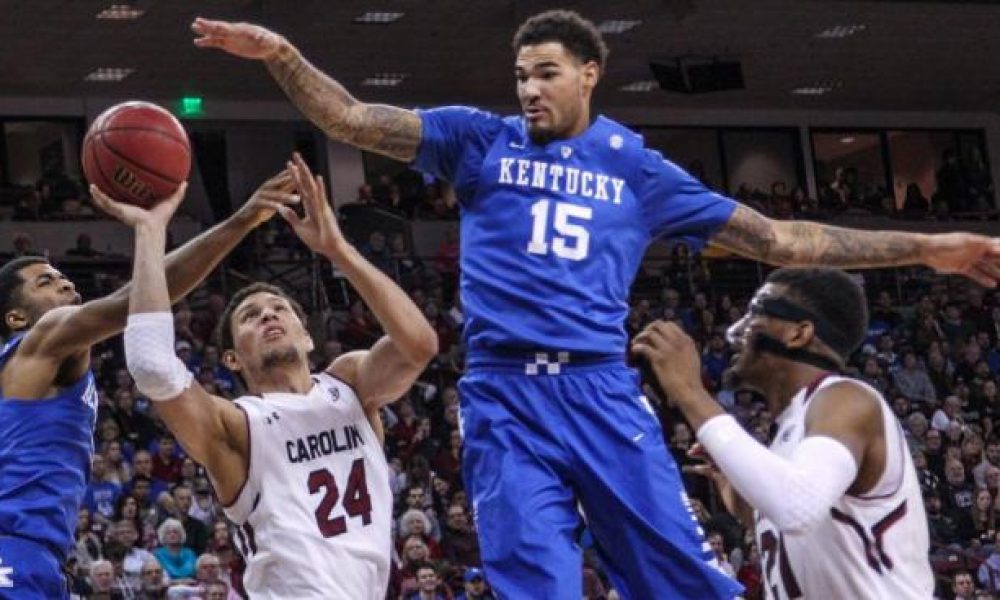 Willie Cauley-Stein Pleased to be in Final Four for First Time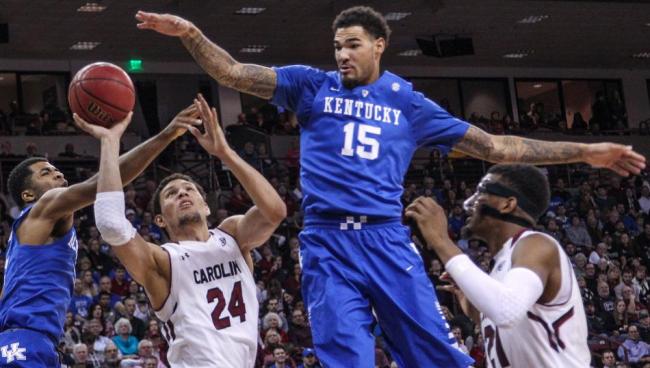 For the second straight season, Willie Cauley-Stein is playing for a Kentucky Wildcats team that reached the coveted Final Four and will again play the Wisconsin Badgers in a national semifinal game on Saturday.
The future lottery pick in the NBA draft remains amazed by the return of his team to this point again this season. He cannot wait to step on the court against the Badgers after missing the matchup last season as well as Kentucky's loss to UConn for the national championship because of an injury.
He called his opportunity a dream reflecting back to when he played by himself in his driveway as a youngster dreaming of the Final Four. He said he could not say if his presence would have made a difference in Kentucky's loss to UConn, but he says he would like to think he would have, but cannot be sure.
The native of Kansas was originally recognized for his talent on the football field, not the basketball court. However, now he is considered to be one of the country's most versatile defenders in all of college basketball.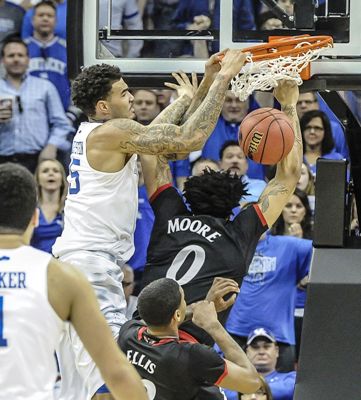 Cauley-Stein this season has averaged 1.7 blocks and 1.2 steals per game. Amongst the Final Four players, only Karl-Anthony Towns his teammate has a block percentage that is higher.
With Kentucky playing a pair of future NBA first round picks in Frank Kaminsky and Sam Dekker on Saturday, the most important defender Kentucky will have will be Cauley-Smith.
Kaminsky is able to attack from both the outside and inside, while Dekker has played much better during the NCAA Tournament to raise his stock for the NBA draft.
Cauley-Smith has played defense against some of the biggest and smallest players in the SEC. Few players his size – 7-foot – have possessed such tools defensively of late in the NCAA.
Cauley-Smith said his team would switch a great deal so he would not be covering just Kaminsky or Dekker. He said each of his teammates in practice has been guarding both big men and guards helping the team get ready for any scenario that might take place on the court.
The Wildcats starting lineup averages 6-foot-9 and that is taller than every NBA team expect for the Utah Jazz. With two guards that are 6-foot-6, Kentucky can switch easier and not have such a size disadvantage against them. Cauley-Smith's speed and quickness is such that he can shadow guards and not be taken advantage of.
Kaminsky might be able to hit his 3-pointers, but 42% of the Wisconsin big man's shots have come near the rim and Kentucky is allowing only 39% shooting by its opponents inside the 3-point arc and has an 18.3% block percentage, both of which are No. 2 in the country.