Aaron Rodgers disputes report of 'COVID toe'
By Amber Lee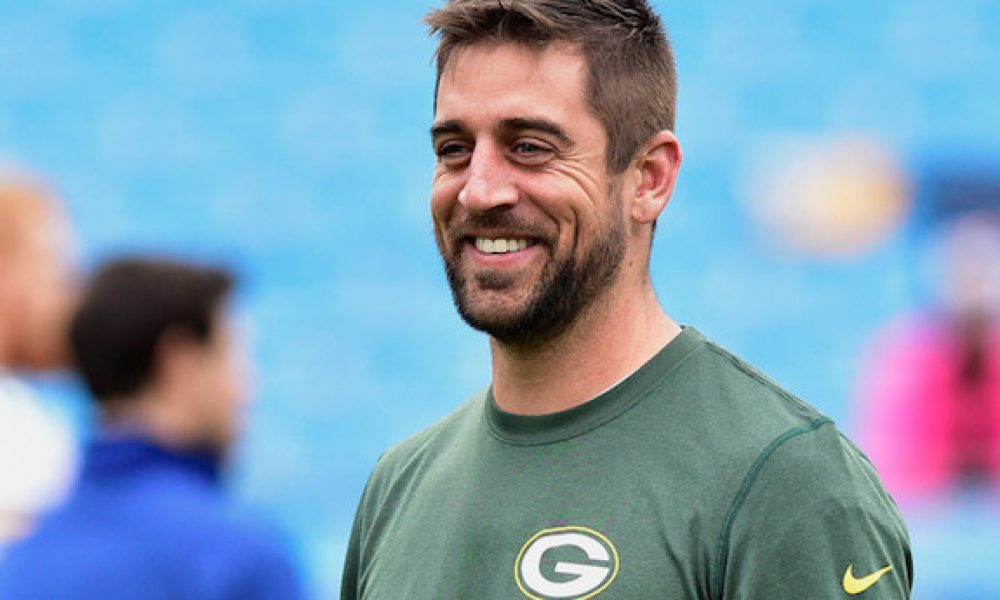 After Packers quarterback Aaron Rodgers—who was activated off of the team's COVID-19 list—led Green Bay to a 17-0 victory against the Seahawks on Nov. 14, the Pro Bowl quarterback did not share much about his toe injury he suffered while away from the team.
Green Bay announced before the game against Seattle that Aaron Rodgers was dealing with an unspecified toe injury. However, details surrounding the injury were not available.
Want $250?
Rodgers, who went on the Pat McAfee Show on Nov. 16, did not give specific details about his injury, saying only that it was a "COVID injury" and that it was "a little painful." On Tuesday, Rodgers he returned to the show and discussed his toe injury, which further muddied the waters and created confusion about his true diagnosis.
"I felt good in just a few days without any lingering effects other than the COVID toe," Rodgers said. At another point in the interview, he said that the toe injury is actually a "bone issue."
Aaron Rodgers makes it clear he does not have "COVID toe" and says he's dealing with a fractured toe.

Prior to recording, Rodgers actually lifted up his foot to show everyone his toe.

Fracture happened during his quarantine doing his own workouts.pic.twitter.com/KJILzouMeV

— Ari Meirov (@MySportsUpdate) November 24, 2021
Media outlets, such as The Wall Street Journal, published a story earlier on Wednesday stating that Rodgers had COVID toe, taking the quarterback's word on the issue, despite the joking nature of that segment of the interview with McAfee.
Aaron Rodgers told reporters that he expects an apology from the WSJ.