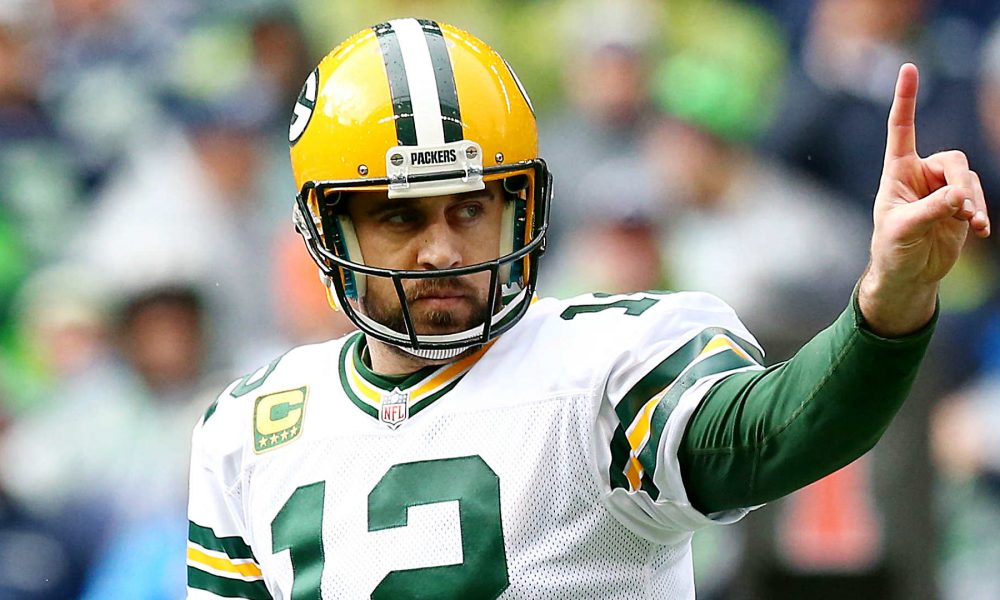 Aaron Rodgers reportedly upset about being called out by President Biden
Packers quarterback Aaron Rodgers has gotten plenty of attention for his play on the field this season in leading his squad to a 13–4 record and the NFC's top seed for the playoffs. But he's also made several headlines off the field due to his COVID-19 vaccination status—and his stance on the matter.
Friday, via a fascinating feature on Rodgers by ESPN's Kevin Van Valkenburg, Rodgers again made waves, this time by taking aim at President Joe Biden.
Want $250?
Rodgers, in a 28-minute phone call with Van Valkenburg, covered several topics, including his experience on the ManningCast, his relationship with Joe Rogan, his frequent appearances on The Pat McAfee Show and, of course, football. But it was a few lines about the commander in chief that generated the most reaction among readers.
According to TMZ, Biden was revealed to have told a Packers fan he wants Rodgers to get the vaccine while visiting Kentucky after a week of deadly tornadoes back in December.
Rodgers reportedly caught wind of the incident and was not happy. In the ESPN feature, he criticized Biden for classifying the pandemic as a "pandemic of the unvaccinated," something the president said back during an official White House statement Sept. 9. He also expressed distrust of the CDC and commented on Biden's public speaking ability.