2020 College Football Playoff Futures
By Jonathan K.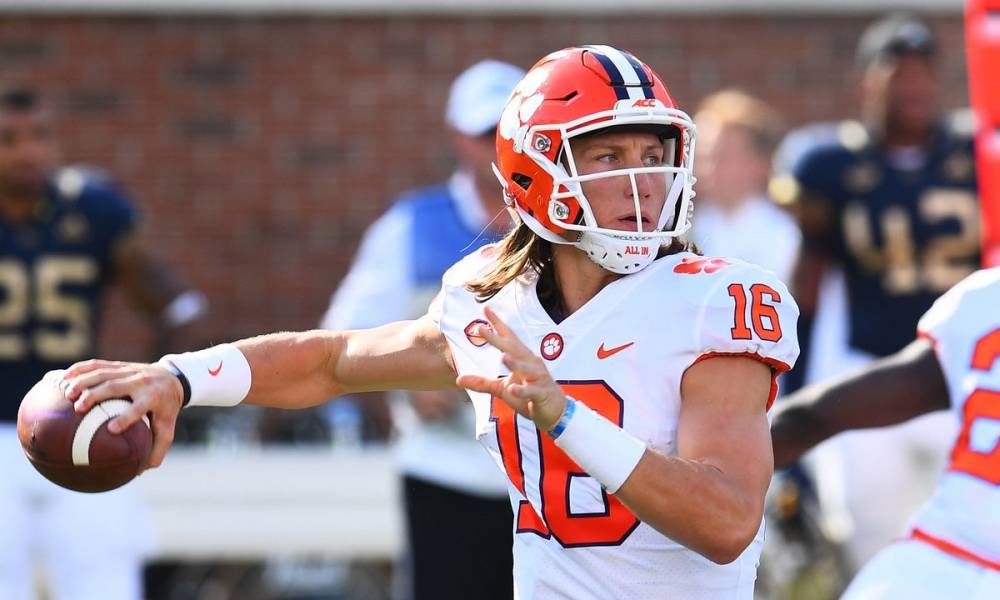 Clemson upsetting Alabama just a few weeks ago is still fresh in the memory, but betting has already begun on the 2020 College Football Playoff futures.
Clemson dominated Alabama on seemingly every play, winning 44-16, in the championship game behind the performance of true freshman Trevor Lawrence. He was backed up by his experienced defense who turned over the ball more than a few times in the contest.  That performance puts Clemson as the team to beat next season in both standings and the futures.
Alabama is not far behind Clemson in the odds, however, the other CFP contestants odds have dropped significantly. Oklahoma is 16/1, tied with Michigan for the fourth best odds. Georgia, who came up just short of the CFP when they barley failed to defeat Alabama in the SEC Championships, has the third best futures.
Notre Dame was controversially chosen to participate in the CFP, despite claims of an easy season schedule and no conference championship to prove themselves in. They were easily defeated by Clemson in the playoffs. The Fighting Irish has 25/1 odds currently.
You can see the full 2020 College Football Playoff futures below, pulled from BetOnline.
| | |
| --- | --- |
| Clemson | 2/1 |
| Alabama | 11/4 |
| Georgia | 6/1 |
| Ohio State | 8/1 |
| Michigan | 16/1 |
| Oklahoma | 16/1 |
| Texas | 20/1 |
| Florida | 25/1 |
| Notre Dame | 25/1 |
| Oregon | 25/1 |
| Washington | 25/1 |
| LSU | 33/1 |
| Nebraska | 33/1 |
| Auburn | 50/1 |
| Miami, Fl. | 50/1 |
| Mississippi State | 50/1 |
| Penn State | 50/1 |
| Texas A&M | 50/1 |
| Wisconsin | 50/1 |
| UCF | 66/1 |
| Iowa | 100/1 |
| USC | 100/1 |
| Utah | 100/1 |
| Virginia Tech | 100/1 |
| Missouri | 150/1 |
| Kentucky | 250/1 |
| Syracuse | 250/1 |