49ers LB Reuben Foster adds a serious gun charge to his rap sheet
By Amber Lee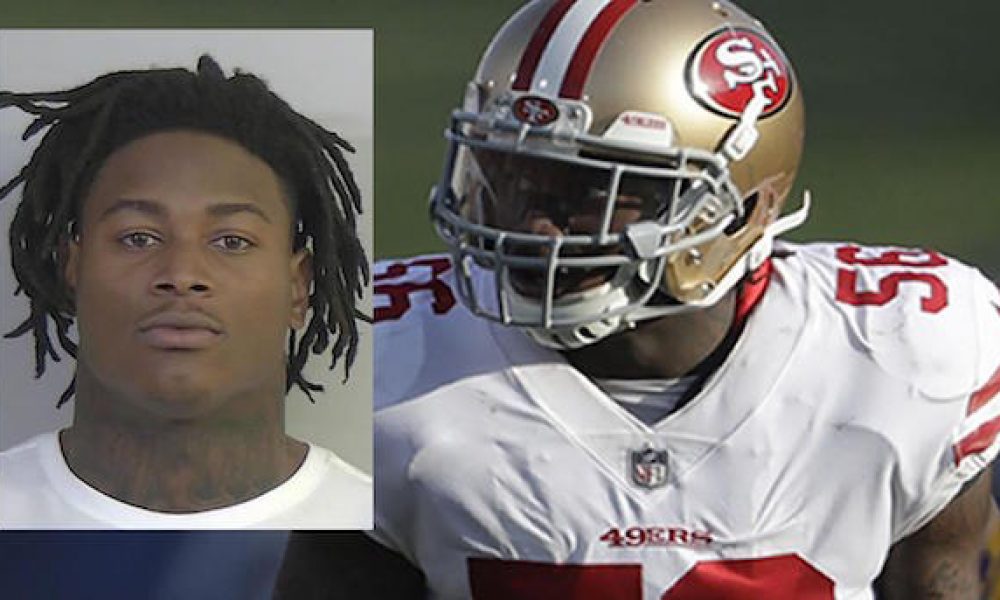 San Francisco 49ers linebacker Reuben Foster has been arrested in California on charges of domestic violence, threats and possession of an assault rifle.
It's the second arrest in less than a month for the former All-American out of the University of Alabama. Foster was arrested in Tuscaloosa in mid-January for marijuana possession.
According to a press release issued by the Los Gatos Monte Sereno Police Department, officers responded to a possible disturbance around 9:15 a.m. Sunday.
Foster and the alleged victim were both found at the residence. After conducting the initial investigation at the scene, Foster was arrested without incident and later booked into the Santa Clara County Main Jail.
He has since been released on $75,000 bail.
The 49ers issued the following statement on Foster's latest run-in with the law:
"The San Francisco 49ers organization is aware of the report regarding Reuben Foster. We take matters of this nature seriously and are gathering all pertinent information."
It's shaping up to be a dismal offseason for Foster, who is coming off a very impressive rookie outing. He was named NFL Defensive Rookie of the Month in November and named to the PFWA All-Rookie Team in January.
Foster's showing is all the more impressive given that he plummeted in the draft due to a bum shoulder and, quite possibly, an extremely off-putting incident at the NFL Combine last March.
Easily considered a top-10 pick at the time, Foster got into a "heated altercation" with a hospital worker during a routine physical exam. He was sent home the following day before meeting with any teams and held his own Pro Day in Tuscaloosa the following week.
At the NFL Draft in April, the 49ers traded up to acquire the 31st overall pick from the Seahawks and used it to select Foster. Despite his lingering issues, he was widely considered to be among the biggest steals in the draft.
As for what lies ahead for Foster, there's no word yet on whether his recent arrests will result in discipline from the league.
The NFL will surely review both cases as they pertain to the policies on substance abuse and personal conduct.
NFL Betting