Adam Silver Hoping For The Best In Orlando Bubble
By Connor Lynch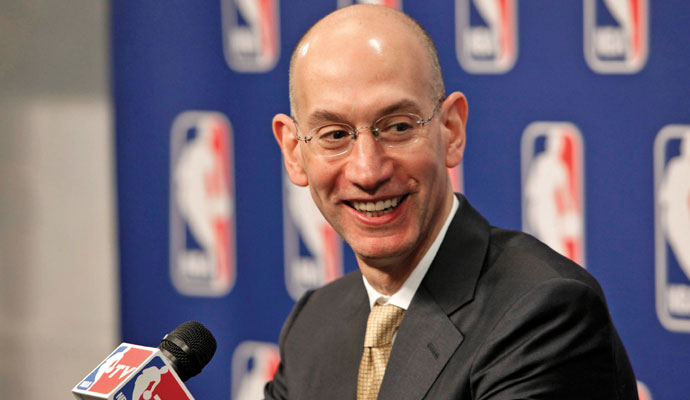 Adam Silver says we've been humbled by Covid-19, and warns that the NBA isn't out of the woods just yet.
Teams haven't suppressed the virus entirely as they report to Orlando to begin their quarantine ahead of the season's restart. The Nets, Nuggets, Heat, Clippers, Kings and Bucks have all closed their facilities this past week due to positive cases.
While Adam Silver is confident that entering the Disney World 'bubble' will see positive cases reduced, the possibility of the league's facility not working as intended looms.
"We began testing all our teams roughly two weeks ago and as we reported we had a significant number of positive cases," Adam Silver said. "I think that is more a representation of what is happening around the country."
Want $250 to bet on the NBA?
 "What would be most concerning is once players enter this campus and then go through our quarantine period, then if they were to test positive or if we were to have any positive tests, we would know we would have an issue."
"… We would know that there's in essence a hole in our bubble or that our quarantine or our campus is not working in some way," Silver added. "So that would be very concerning."
It remains to be seen if the league's plan will keep the players free of the virus. One thing's for sure, they have the best possible chance to stay healthy in the bubble compared to being out in public.
"I'm confident based on the positive cases we are seeing from our players and the general public around the country that it will be safer on this campus than off this campus in part because we are going to be doing daily testing," said Silver.
"But again, this virus has humbled many, so I am not going to express any higher level of confidence than we are following the protocols, and we hope it works as we designed it.
"Certainly if we had any sort of significant spread within our campus, we would be shut down again."