Adam Silver: Players Who Don't Play Won't Be Punished
By Connor Lynch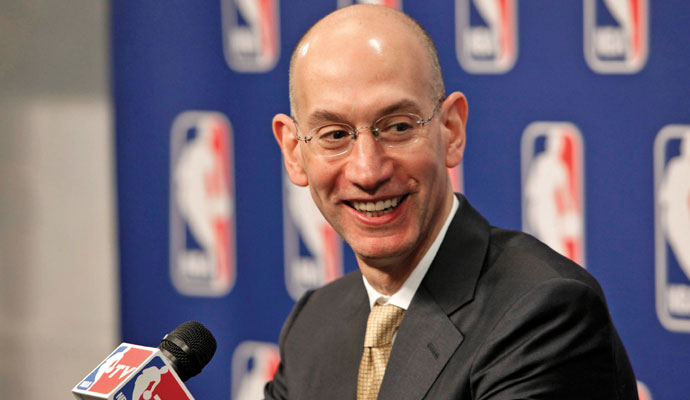 NBA Commissioner Adam Silver has confirmed that players will be allowed to sit out the resumed season if they wish.
After suspending on March 11, the NBA will return at the end of July at Walt Disney World in Orlando, Florida. 
However, the league has encountered some pushback from its players. Several players have cited health, as well as political reasons for wanting to sit out the season.
Adam Silver told ESPN that players who elect not to play will not be in breach of their current contracts. 
Want $250 to bet on the NBA?
"I can only say it may not be for everyone. It will entail enormous sacrifice on behalf of those players and for everyone involved — the coaches, the referees. Listen, it's not an ideal situation. We're trying to find a way to our own normal in the middle of a pandemic," Silver said.
"…We're dealing with the Players Association representing 450 guys for 22 teams … and not surprisingly, there's not a uniform view among those players. My sense is we're going to be able to work through most of those issues over the next few weeks but as I said, we also have an arrangement with the Players Association where if a player chooses not to come, it's not a breach of his contract. We accept that."
While the league will go to all lengths to contain the coronavirus, it cannot contain the political storm currently gripping the nation. Several high-profile players including Kyrie Irving feel that returning to basketball would distract from the Black Lives Matter movement. 
However, the contrary view that players will have a bigger spotlight in Orlando is one that Adam Silver shares.
"We think that for the country it will be a respite from the enormous difficulties people are dealing with in their lives right now. In terms of social justice, it will be an opportunity for NBA players and the greater community to draw attention to these issues because the eyes of the world will be on the NBA in Orlando, Florida, if we are able to pull this off."