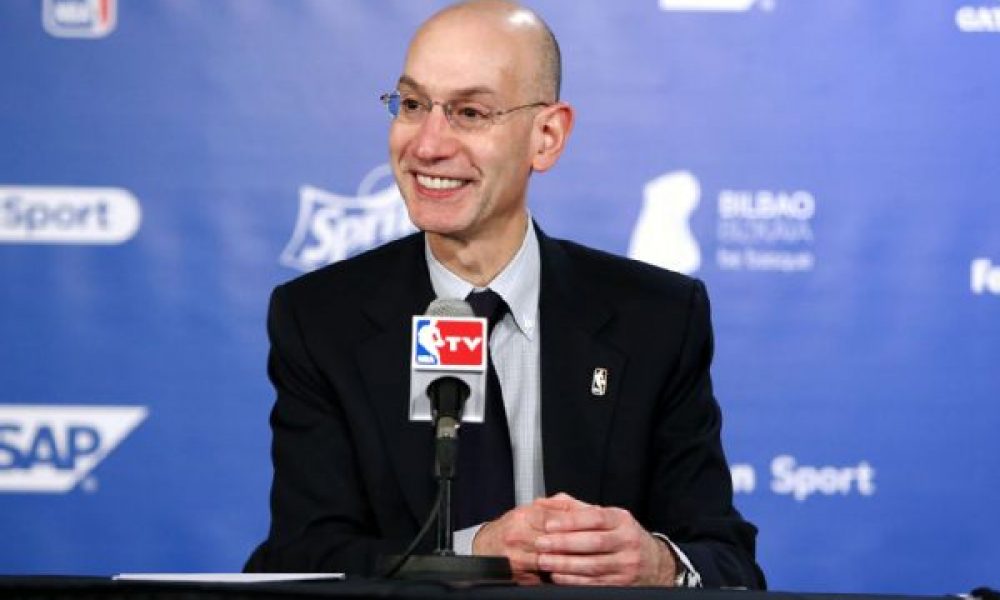 Adam Silver Says NBA is Ready to Draft High School Players
NBA Commissioner Adam Silver said on Tuesday that the league is ready to change draft eligibility rules for young players.
Currently, players have to be either nineteen years old or one year removed from high school to be draft eligible.
It's a divisive rule, which results in many "one and done" seasons being completed by players in college basketball.
Silver spoke in March about the possibility of opening the NBA door to talented high school players. Now, it appears the wheels are starting to turn on this change.
Want $250 to bet on NBA futures?
Sign up today!
Silver spoke after the NBA's Board of Governors meeting on Tuesday night. He confirmed that changes are definitely on the way.
"I'm not here to say we have a problem," Silver said. "And I love where the league is right now. But I think we can create a better system."
Although a timeline has not been announced, the rule change will reportedly be in place for the 2021 NBA Draft.
"My personal view is that we're ready to make that change," Adam Silver said.
"It won't come immediately. But when I've weighed the pros and cons, given that Condoleezza Rice and her commission have recommended to the NBA that those one-and-done players now come directly into the league and in essence the college community is saying `We do not want those players anymore,' I think that tips the scale in my mind."