Alabama New Favorite to Win College Football National Championship
By David A.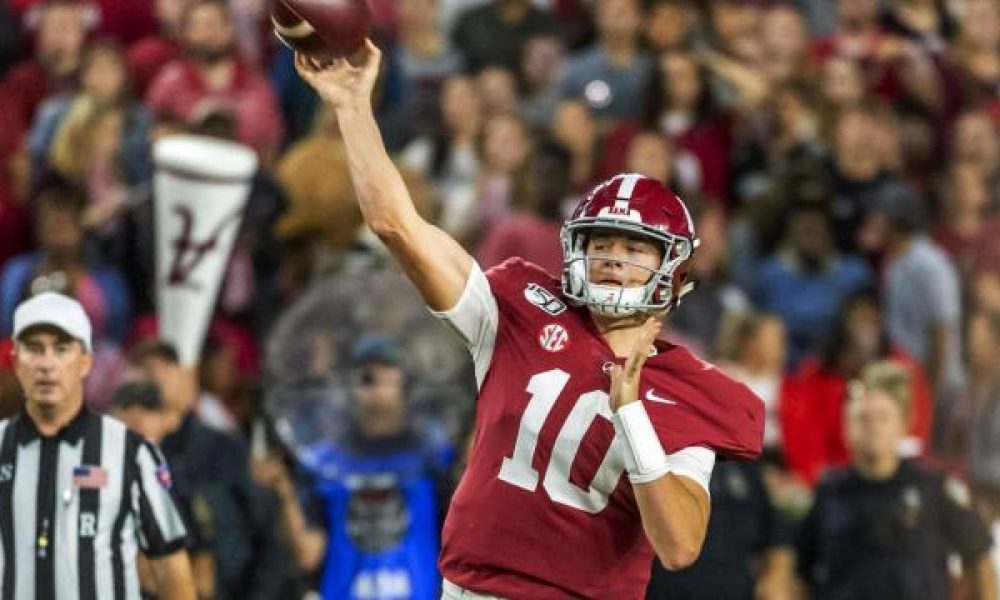 Odds makers have shuffled the top of the futures board for the college football national championship heading into Week 10 of the regular season. Although the Alabama Crimson Tide dropped from No. 1 to No. 2 in the national polls following Week 9, odds makers leapfrogged the Tide over Clemson to become the new favorite to win the national championship.
Alabama is +250 to take the national title followed by Clemson at +275, Ohio State +275, LSU +450, and Georgia +1400 to round out the top five best odds. The second five include Oklahoma at +1800, Penn State +2500, Florida +5000, Oregon +5000 and Baylor +10000.
Want $250 to bet on NCAA Football?
Sign up here!
Last week Clemson had the best odds to win the title at +215 while Alabama had the same odds it does now at +250.
Odds makers and pollsters often do not see eye-to-eye and that's the case in college football. Alabama dropped from No. 1 in the national poll to No. 2 as LSU moved into the No. 1 spot after the Tigers beat Auburn.
The vote was very close in the AP poll with LSU winning by just two points 1,476 to 1,474, which is the closest margin the poll has had for No. 1 since the Florida State Seminoles were voted No. 1 by the AP by just two points over Auburn in October of 2014.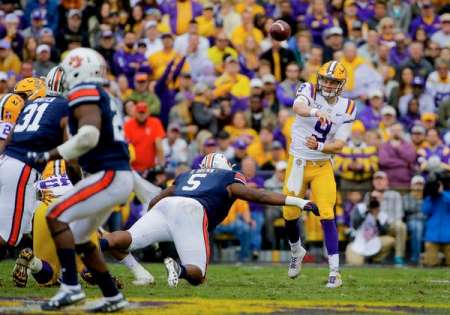 Despite the No. 1 ranking, LSU is just No. 3 on the futures board of sportsbooks at +450 and did change from last week's figure despite beating Auburn 23-20 at home in Death Valley.
LSU is led by quarterback Joe Burrow, who is the new favorite to win the Heisman Trophy after passing former frontrunner Jalen Hurts on futures' boards at sportsbooks.
All this will change following LSU's visit to Tuscaloosa on November 9 to play Alabama. Four of the top five currently on the board are not playing this week including LSU, Alabama, Ohio State and Penn State therefore the board should remain the same until the Tigers and Tide play head-to-head.
About Author
Tracey is a newcomer at 1ws.com. She has been working as a writer for only one year but shows excellent results. She blogged on a website three years ago and now combines it with writing papers for sale. From this work, she gets not only experience but also money.