Anthony Davis to Become Highest-Paid NBA Player
By Connor Lynch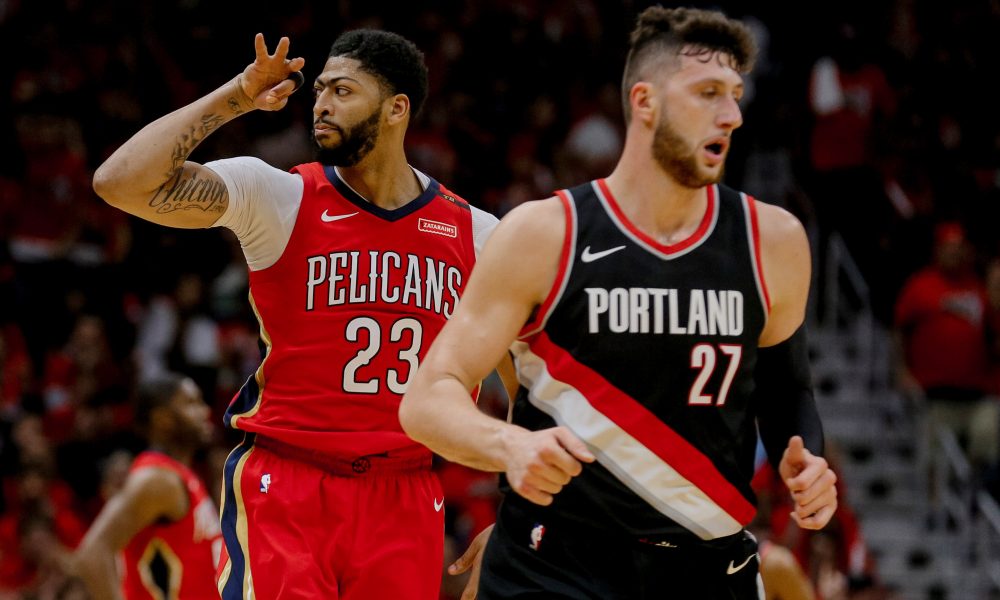 New Orleans Pelicans star Anthony Davis is set to become the NBA's highest-paid player after making the All-NBA team.
Not only will Anthony Davis be the highest paid active player, his contract will be the richest in NBA history.
He qualifies for a "super max" contract on the grounds that he was named in the All-NBA team. It is the third time Anthony Davis has been named in the All-NBA team.
After securing his third All-NBA place in two years (2017, 2018), he qualifies for this new mega-contract with the Pelicans. However, he won't be entitled to such a huge pay day if he moves to another franchise or becomes a free agent.
Davis isn't eligible for free agency until the 2020 – 2021 season. The "super max" contract rules were drawn up to encourage players to remain with the team which originally drafted them.
This year, he's alongside LeBron James, James Harden, Kevin Durant and Damien Lillard in the All-NBA first team.
Want $250 to bet on the NBA Playoffs?
Davis, 25, is reportedly in line to receive a 5 year deal worth $230 million. This deal would see him replace James Harden and Stephen Curry as the highest paid player in the NBA.
Last year, James Harden signed a record $228 million deal with the Houston Rockets. He is under that contract until the end of the 2023 playoffs.
Previously, Steph Curry was the highest paid player, having signed a five year deal worth $201 million.
A "super max" contract would be seen as just reward for Davis' impressive form for the New Orleans Pelicans. In the final 33 games of 2018, he averaged 30.2 points, 11.9 boards, 3.2 blocks per game.
He helped the team reach Round 2  of the NBA playoffs, sweeping aside Portland 4 – 0 in the first round. They went out to the Golden State Warriors in the second round.