Antonio Brown Loses Helmet Grievance
By Connor Lynch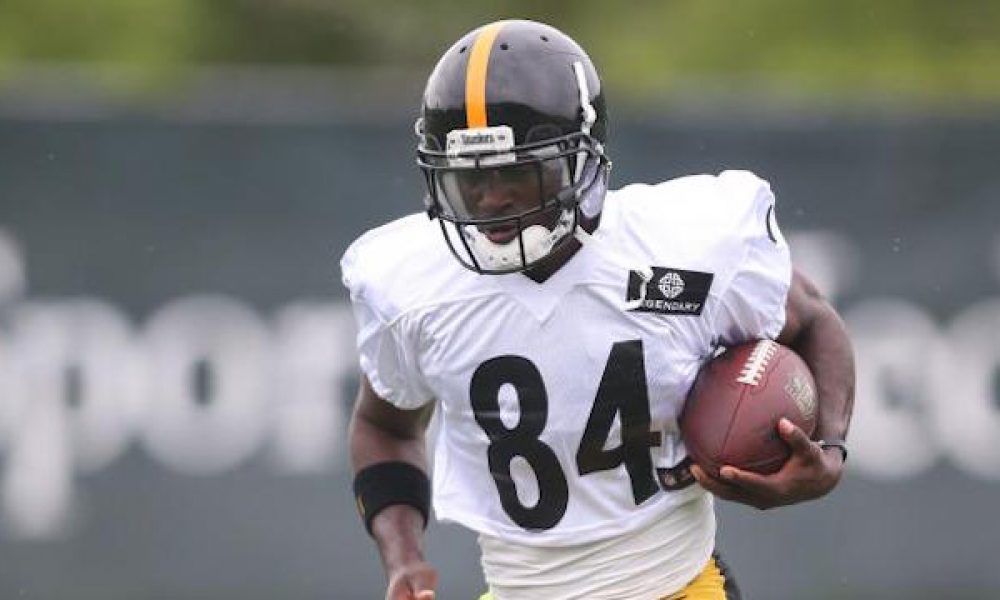 Antonio Brown will have to wear a league-approved helmet next season after his grievance with the NFL was denied. 
Reports on Monday said that Antonio Brown threatened to retire if he was made to comply with the new rule.
The NFL's new helmet policy requires players to wear an NFL-approved helmet for safety reasons. Antonio Brown claimed that the new helmets impaired his vision as he attempted to catch the football.
However, it appears his issue was more of a sentimental nature. Brown has been playing with the same helmet for 12 years, and didn't want to let it go.
It also appears that this helmet grievance goes more towards explaining his absence from team activities than injury does.
Want $250 to bet on NFL futures?
Brown had a two-hour conference call with an independent arbitrator on Monday. As well as threatening to retire, he threatened to sue the NFL if he got injured in a new helmet.
In spite of all that, his grievance was denied, and he will have to wear the same helmets as everyone else. If he refuses, he will be unable to play or receive his pay cheque. 
"While I disagree with the arbitrator's decision, I'm working on getting back to full health and looking forward to rejoining my teammates on the field," Brown wrote on Instagram. 
"I'm excited about this season appreciate all the concerns about my feet!"
Raiders coach Jon Gruden didn't give much away about the issue on Monday. Although he did say that he hopes to have Brown involved with the team again soon.
"The helmet thing is a personal matter to him," Gruden said. 
"He has a strong feeling about what he's worn on his head and we're supporting him. We understand the league's position as well, so we're in a tough spot. And we hope Antonio is back here soon, because he's exciting to be around."