Ben McAdoo issues gracious statement after unsanctimonious firing
By Amber Lee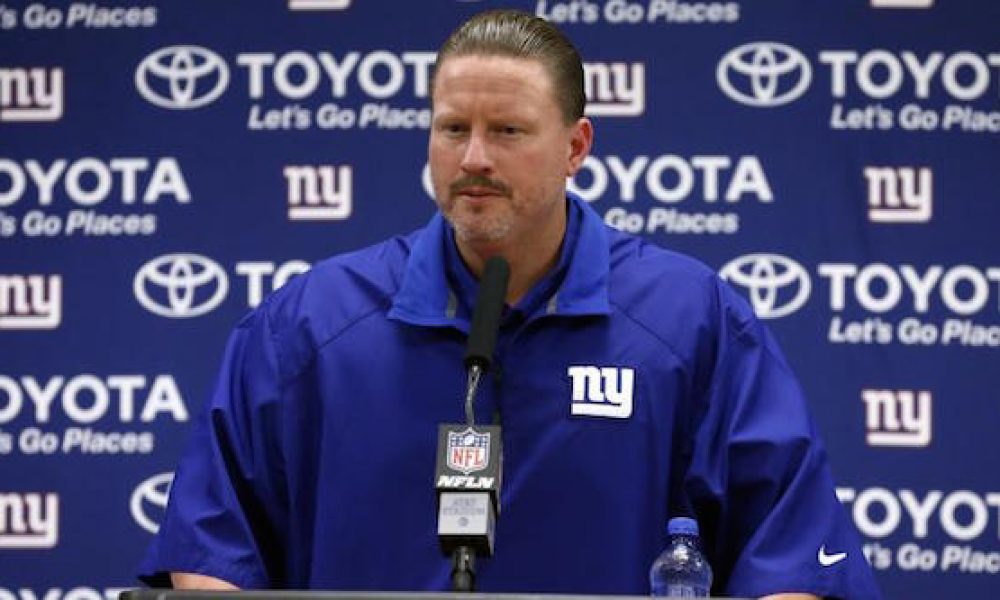 On Tuesday the New York Giants fired coach Ben McAdoo after less than two full seasons with the team.
Given how unceremonious the end of his short tenure, McAdoo definitely took the high road in a statement issued through the Giants PR office.
The NFL Network's Kimberly Jones tweeted the statement in full:
Ben McAdoo releases statement thru #NYG: pic.twitter.com/8mE5GnAHVJ

— Kimberly Jones (@KimJonesSports) December 6, 2017
McAdoo was fired after a 2-10 start to the season, and following an ill-conceived benching of starting quarterback Eli Manning. To say that Geno Smith didn't shine in the starting role would be an understatement.
The Giants will finish the year with Steve Spagnuolo playing the role of interim head coach.
The team's defensive coordinator went out of his way to thank McAdoo on Wednesday, before making the announcement that Manning would return to his starting role on Sunday against the Dallas Cowboys.
Their coach departs with a 13-15 regular-season record in New York to go with a single playoff loss to the Packers in last year's wild-card round.
NFL Betting