Bill Belichick painting his master stroke
By Matt Verderame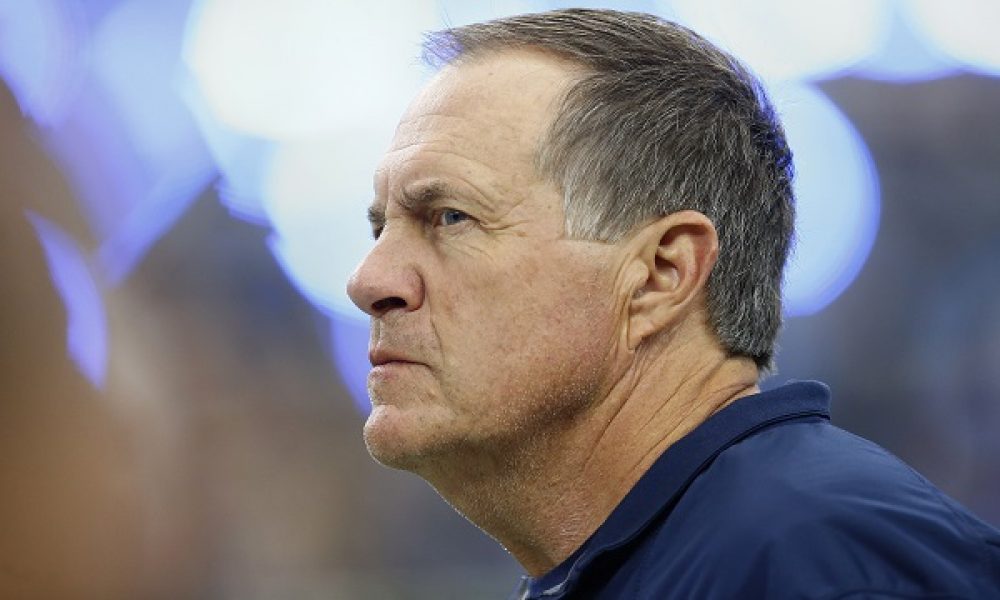 The New England Patriots are 2-0, and it's the result of perhaps the finest coaching job we have seen in years. Yes, it is only two games, but head coach Bill Belichick is in the process of painting his master stroke.
New England was seemingly left for dead by the experts and NFL commissioner Rodger Goodell alike this offseason, when future first-ballot Hall of Fame quarterback Tom Brady was suspended four games in connection with the DeflateGate scandal. Brady's replacement, Jimmy Garoppolo, had never taken a meaningful NFL snap in his career before lining up on the road against the Arizona Cardinals on Sunday Night Football in Week 1. Of course, New England won before hammering the Miami Dolphins last weekend.
In the win, Garoppolo injured his clavicle and was replaced by rookie Jacoby Brissett. Of course, Brissett proceeded to hit on 6-of-9 passes without an interception. Heading into Thursday night's tilt at Gillette Stadium against the Houston Texans, it appears Brissett will get his first career start. For most teams, starting their third-strong quarterback would be akin to waving the white flag. For Belichick and his Patriots, it's an opportunity to give the middle finger at Goodell one more time on national television.
There are plenty in NFL circles – both insiders and fans – who hate the Patriots. They hate all the winning, the cheating, and the quips by Belichick that make them feel either small and/or insignificant. However, it can't be denied that when it is all said and done, Belichick will be the greatest head coach to stalk a sideline since Vince Lombardi.
At this point in his career, Belichick has been the head coach of two teams. His stint with the Cleveland Browns lasted four years and was largely forgettable. He reached the playoffs once, with his lone victory coming against Bill Parcells and the Patriots in 1994.
Then, he took over in New England in 1999, following Pete Carroll. Since that time, Belichick has ushered in one of the greatest runs we have ever seen. The Patriots have reached the Super Bowl six times, enjoyed an undefeated record in 2007, won four championships and made the playoffs all but three years.
As for Belichick, this doesn't even begin to cover his complete accomplishments. Many folks forget that Belichick was the defensive coordinator under Parcells when he coached the New York Giants. During that time, Belichick won two more Super Bowl rings, masterminding the second in 1990 when he schemed a way to stop the Buffalo Bills and their no-huddle attack. The gameplan to win Super Bowl XXV was so great, it resides in the Pro Football Hall of Fame.
Thursday night simply provides Belichick another chance to prove his superiority over all challengers. Good luck, Houston. Good luck, Roger.