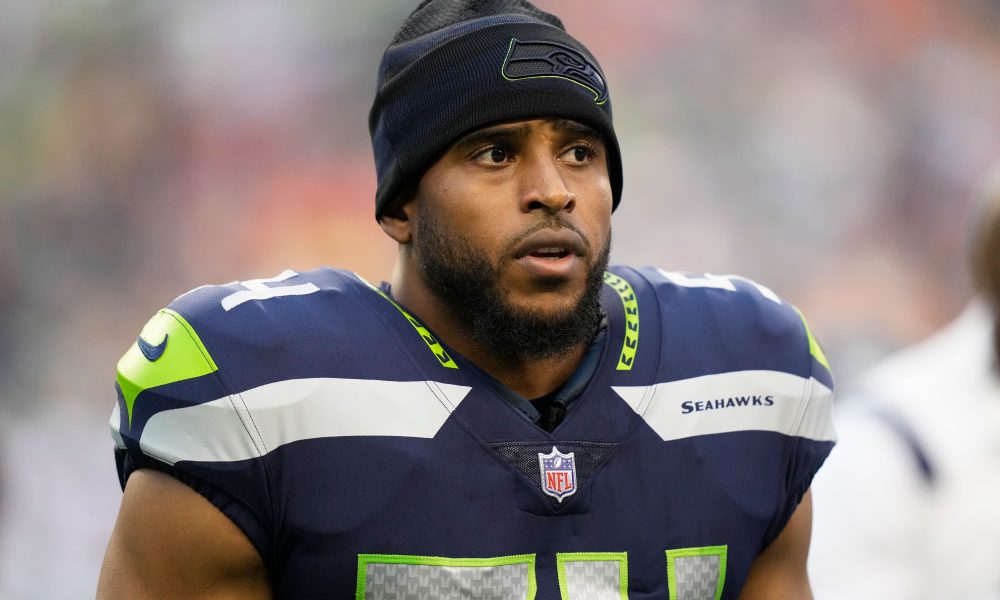 Bobby Wagner: Sean McVay Brings 'Energy'
Bobby Wagner hasn't even met most of his teammates, yet he's already talking about becoming a leader in Los Angeles.
The veteran All-Pro is setting a good example by being around the team facilities at this early point in May.
After 10 years as a Seahawk, Bobby Wagner is meeting new teammates, getting to know a new franchise and learning a new playbook ahead of next season.
Bobby Wagner is confident his new coach, Sean McVay can improve his game, too.
Want $250 to bet on NFL futures?
"I'm pretty intentional," Wagner said. "I'm definitely coming in here and being myself. I also understand that they have a way of going about things. In order to lead, you've got to learn how they do things before you jump in.
"That's been my thing, just trying to learn how everything operates. Then I'll start to use some of my experience to kind of pass to guys. Once you build that trust off the field, on the field becomes easy.
"I think what Sean (McVay) brings is energy. He's almost your age. But he's really, really smart," Wagner said. "He has a lot of experience. He understands the players, understands the coaches, and works all that in. … (It) makes you elevate your game, to see somebody who puts in the work like that."
Wagner signed a five year deal worth $50 million to return to his hometown and play football. He's already making a good impression on his teammates.
"We kind of know the football player he is, (and) I know we're going to get to know that a lot more," said Rams safety Jordan Fuller.
"As a person, as a leader, he's great. For me individually, coming back from my injury, he was giving me some much-needed motivation.
"You can't say enough about him, even in the short time I've gotten to know him."