Brad Marchand: Latest Incident a 'Wake Up Call'
By Connor Lynch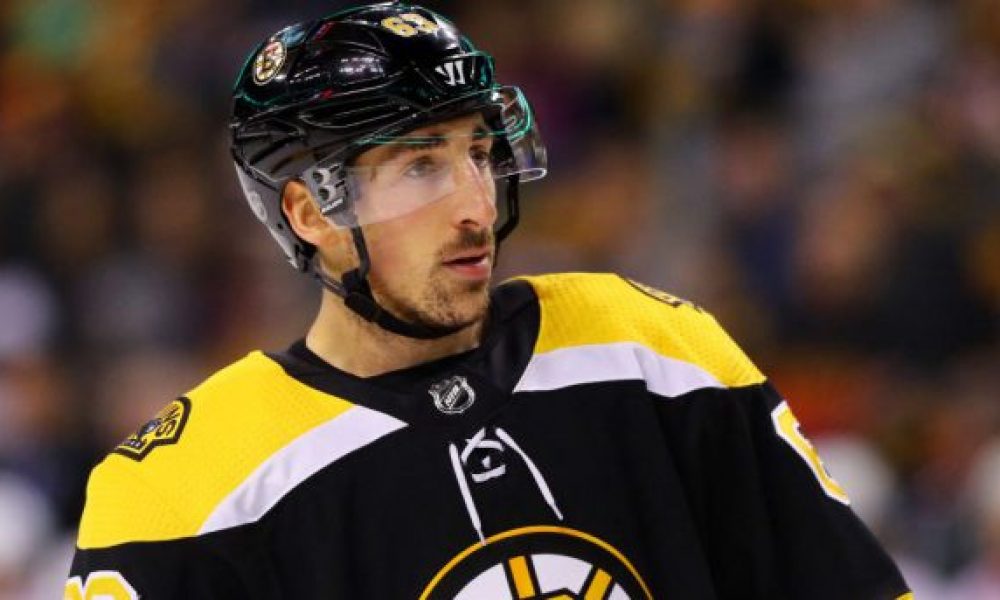 Controversial Boston Bruins left winger Brad Marchand has described his latest high profile incident as a 'wake up call'.
In the first round of the NHL playoffs, he licked Toronto Maple Leafs forward Leo Komarov. Brad Marchand then did the same thing to Tampa Bay Lightning forward Ryan Callahan in the second round.
These are the latest controversies in a career of misdemeanours for the talented Brad Marchand.
The player has been suspended a total of six times during the course of his NHL career. His most recent discretion was on January 23, when he elbowed New Jersey Devils forward Marcus Johansson. He received a five game suspension.
Marchand is well-known to NHL officials, and is considered a repeat offender under the terms of the collective bargaining agreement.
Want $250 to bet on the NHL playoffs?
When Brad Marchand isn't losing his head on the ice, he's scoring goals. He has had three consecutive 30 goal seasons. This season, he has 34 goals in 68 games.
Only Alex Ovechkin and Vladimir Tarasenko have hit 30 goals in each of the last three seasons.
Marchand has received a warning over his actions in the playoffs, and seems to be realizing the consequences.
"It's one thing when it's bringing some heat down on myself, but when you start bringing some heat to the team and the organization and being a distraction, that's when it hits you a little bit harder," he said Wednesday. "So yeah, it's tougher when you start to disappoint the team and everyone. That's a bit of a wake-up call.
"I know I've said that in the past. But I think that's got to be the thing that I really work on the most. I think I've gotten my game into a pretty decent spot, but I've got some character things and things that I've done that clearly need some fixing."