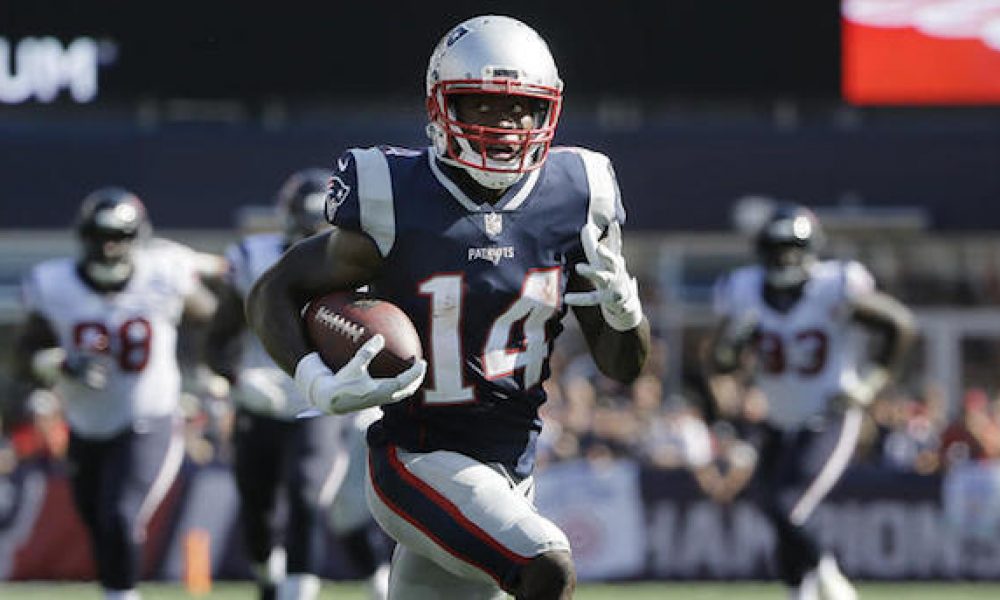 Brandin Cooks Lauds 'World Class Organization' In Dallas
Dallas Cowboys wide receiver Brandin Cooks isn't shy about how happy he was to leave the Houston Texans. 
After all, he had been asking to be traded away for over a year, according to reports. Brandin Cooks abstained from team activities after Houston failed to trade him before the 2022 trade deadline.
He produced consecutive 1,000 yard seasons in his first two years in Houston. However, Brandin Cooks had no appetite for a rebuilding project, and lost his captain status as a result.
Want $250 to bet on NFL futures?
It wasn't exactly the most coherent rebuilding project in Houston, either. The head coach changed in each of Cooks' three seasons there.
"I couldn't be more hungry," Cooks said. "Last three years, it is what it is. But when you step into a locker room like this and an organization, and you got those three years under your belt like that, I mean, it's definitely fueling the fire and that hunger to be able to come out here and just show up and help my team win. I can't wait. I truly can't.
"Better late that never," Cooks added. "I'm extremely excited. It's a great fit. You talk about a world class organization, that I look forward to being a part of."
"I'm just fortunate enough to be able to play for so many great organizations and make an impact in this league being everywhere I've been," Cooks said. "It excites me. I think it's special because I didn't get to free agency, so people are jumping the gun in order to get to me before I get there. So that's the way I look at it. I look at it in a positive way."