Brandon Ingram, Most Improved Player, Having More Fun Than Ever
By Connor Lynch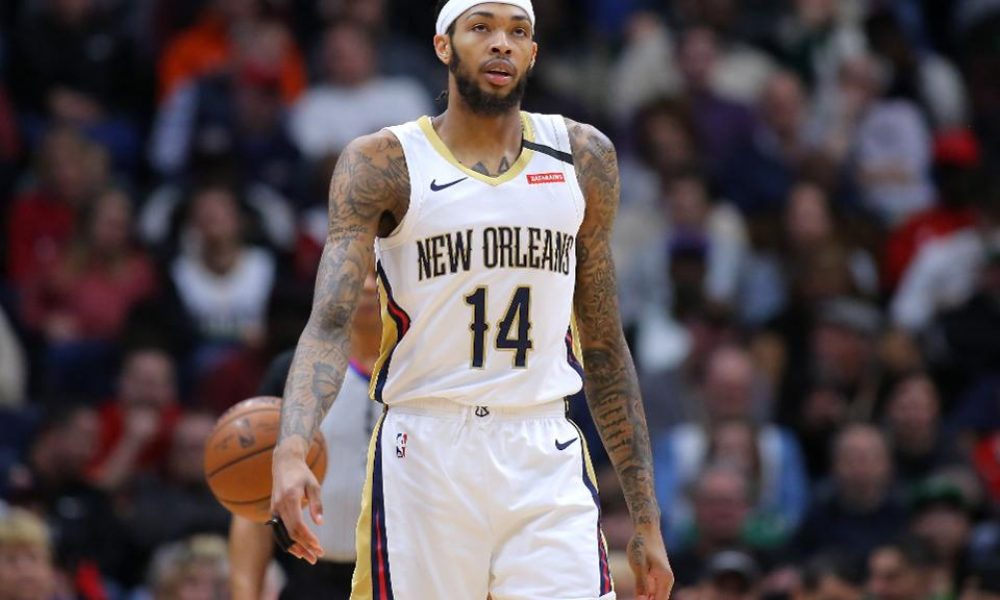 The New Orleans Pelicans rebuild was boosted on Monday when forward Brandon Ingram won the NBA's most improved player award.
Brandom Ingram was traded to New Orleans from the Lakers as part of the deal that took Anthony Davis the other way.
The Pelicans were left with a young roster with undoubted potential, but without the experience and pedigree of Davis.
Brandon Ingram (22), had a career-best season in (23.8), rebounds (6.1), assists (4.2). He also had career-highs in steals per game (1.0), 3-point percentage (39.1) and free throw percentage (85.1).
Want $250 to bet on the NBA Playoffs? 
Ingram attributes his improvement to the amount of fun he's been able to have learning and playing with his new teammates.
"But I think this year was just the year I had the most fun, the most fun playing basketball that way that I wanted to play basketball," Ingram said.
"I had an opportunity to be in the gym every day with my teammates, who love to do the same things that I love to do. I see some of the guys come back to the gym all the time. Always asking and asking for different advice on the basketball floor so they can get better in game, but not just their game, but for our team."
"That was just the most enjoyable moment for me. I don't think it was a stat or anything made me the happiest or motivated me the most. I think the type of player I want to be, I want to be well rounded all across the board. What impressed me the most was how much fun I had with my teammates and seeing the attitudes they had every single day."